Winter Twig Identification Professional Development Class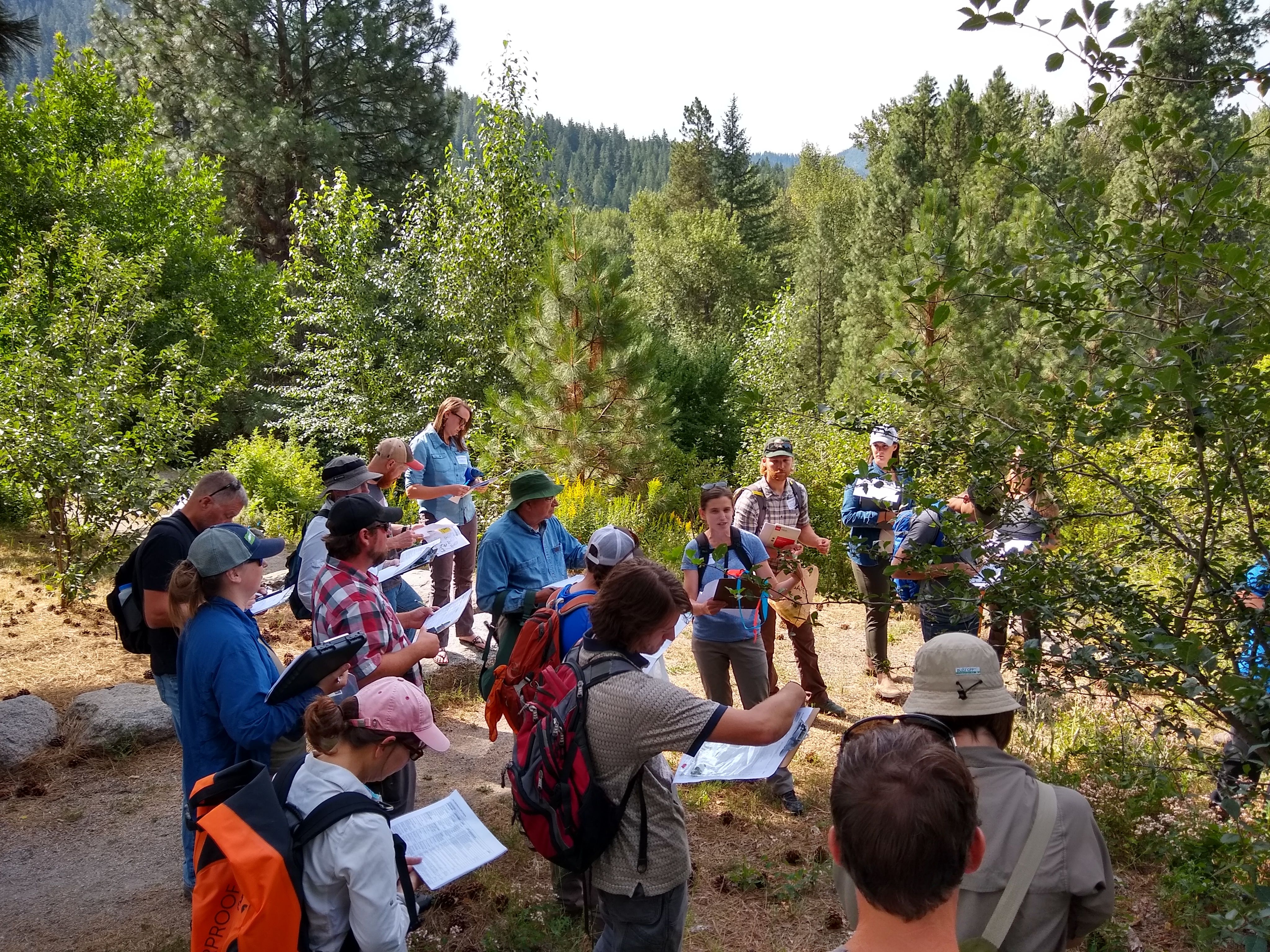 The class will introduce students to winter twig identification of wetland and riparian species common to central and eastern Washington. This is an important skill for those individuals who conduct wetland delineations as well as stream and wetland restoration, as delineations and site assessments often occur year-round.
The class begins with a presentation covering the terminology needed to identify tree and shrub species in the winter. Then, we will look at live plant materials to become familiar with the structures covered during the presentation. Next, we will head out in the field to identify about 20 different shrubs and trees. Finally, we will return to the classroom and use a winter twig key to identify additional samples.
Recommended text: Winter Twigs by Gilkey and Packard. While this book is currently out of print, please bring a copy if you have one.
Cost: $65 WRI-members, $75 non-members and class size limited to 24
Lunch is included, provided by Dan's Food Market! Bring a water bottle, notepad and pencil.
Instructor: Jennifer Hadersberger has over 20 years of experience working in Natural Resources Management. Jennifer worked as a wetland consultant for 6 years performing wetland delineations, wetland mitigation site monitoring, and preparing permit applications and mitigation plans. Jennifer also has 14 years of experience working for government agencies including City of Portland Bureau of Environmental Services, Oregon Department of State Lands, and Chelan County Natural Resources Department. In the public sector, Jennifer has specialized in project management, grant writing, permitting, and project development for stream and wetland restoration projects. Since 2000, Jennifer has also been teaching botany and biology classes part time for various Community Colleges and through the Portland State University's Environmental Professional Program. Jennifer is a Professional Wetland Scientist with a MS in Botany from Oregon State University.
Photo credit: student from summer 2019 class