Leavenworth Spring Bird Fest
The Bird (3rd) weekend in May!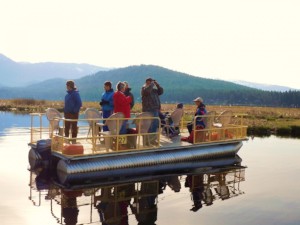 Mark your calendar now for Bird Fest: May 14-17, 2020!
The Leavenworth area features spectacular habitats ranging from snow-capped mountains to sunny ponderosa pine forests, lush riparian zones to shrub-steppe. All our field trips are led by experts and professionals in their field. Learn about the wide variety of migratory birds that come here for a brief, but important part of their year: the breeding season.  
Hear birdsongs sung only during the breeding season while you stroll, bike, boat, or van during the height of wildflower season.
While birding is the heart of the weekend, activities also include wildflower walks, arts events, and family activities to ensure fun and learning for birders of all ages and skill levels, with enough built-in "down time" to explore the friendly Bavarian village that we call home.
---
No items are currently configured.