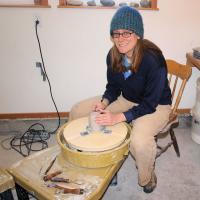 Session One: October 2, 9, 16, 23 and 30.
Tuesday after school art is for kids in kindergarten-3rd grade. This 5 week session we will be joined by Mijanou Fortney. This class will have a rivers and salmon life cycle theme. The students will get to create the stages of the life cycle using stoneware clay and modelling clay. They will also get to glaze a tile or two
For registration please select the first day of this session. Limit of 10 students.
If interested in signing up for the whole year contact rbishop@wenatcheeriverinstitute.org. We will get that setup for you!