Skip, jump, leap, or bear crawl to our new StoryWalk®! Starting from the kiosk in our parking lot, follow each of the 20 frames to read I Know the River Loves Me / Yo sé que el río me ama and learn fun facts about the river. Pictured above are some campers reading along the StoryWalk® dressed up in their bird costumes. This project is partnered with NCW Libraries and A Book for All Seasons and funded through a grant from the North Central Accountable Community of Health.
Community Seed Saving Class
Wednesday, September 15th
5:00PM-6:00PM
Join Brittany from the Plant Ally in this free workshop to learn about how to save seeds from your garden! Learn how to select suitable plants, how to harvest, and store the seeds for next year's garden. You'll practice harvesting seeds, too!

1st Red Barn Event of 2021
Homewaters: A Conversation about Connections
Wednesday, September 29th
7:00PM-8:30PM
Get excited for WRI's 2021 debut of Red Barn Events! Join authors David Williams and Iris Graville in a conversation about Puget Sound that weaves the stories of people and place across more than 10,000 years of history.
Guided Nature Walks
Fridays
9:00AM-11:00AM
Saturdays
4:00PM-6:00PM
Join one of our knowledgeable naturalists on a scenic, two-hour nature walk! You'll stop to smell the roses and vanilla-scented trees, learn about local plants & animals, geology, the p'squosa (Wenatchi) people, and history of Leavenworth!
Visit WRI at the Market
Saturday, August 14th &
Thursday, September 2nd
Summer Camps Are Coming to a Close...
Since our last E-Newsletter, two more summer camps have been held: Kids in the Wild and Forest Friends. We can't believe our summer camps are coming to a close already.
Kids in the Wild
Grades 1-6
Campers learned how to fish, spent time practicing archery, learned how to use GPS, went on a scavenger hunt, learned about tracking, learned how to set up a tent and the 10 essential survival skills, and explored and enjoyed the Leavenworth area outdoors.
Special thanks to Mike and Bob from Trout Unlimited and Marjie from the Leavenworth National Fish Hatchery!
Forest Friends
Grades 1-6
Campers visited 4 beavers at the Leavenworth National Fish Hatchery, learned about beavers and built their own dams, looked at pelts and skulls, dissected owl pellets, played games and explored, and went on a bird parade in their bird costumes to participate in our new StoryWalk®.
Special thanks to Alex and Michael from the Wenatchee-Entiat Beaver Project!
Thank you to our Garden Volunteers
Volunteers have been working hard to beautify the inside and outside of our Community Garden. The entryway of the garden looks better than ever! Gravel was donated by Rayfield Brothers, gravel delivery was paid for by Jamie Mathey, and Jan Conner volunteered time and energy to make the entry path beautiful.
The Cascade Medical Foundation Garden & Art Tour last Saturday featured WRI Gardens. The Cascade Garden Club and several volunteers have been working hard to make sure we looked our best. We are so grateful for our volunteers! Come to WRI to see the gardens in full glory. Don't forget to look at the Gardens Brochure for a self-guided tour.
WRI is hiring for our education team!
We're looking to fill some upcoming jobs such as Field Educator (leading hands-on, experiential activities on our campus with elementary students), Traveling Naturalist (traveling to regional schools to teach programs in 4th and 5th grade classroom or after school programs), or assisting with Community Education programs (leading seasonally-based, educational walks and facilitating workshops and presentations). For more details, see the job listing on our website.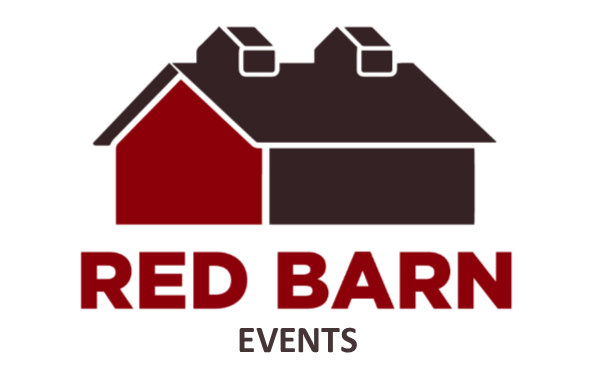 Do you have a story to tell?
We are looking for storytellers! Do you have a story to tell? Do you have a fun interaction with the natural world you'd like to share? We will be hosting another storytelling event tentatively in late fall. If you haven't told a story before, but want to share, this is a great way to get started. Reach out to Rachel if you are interested! We can't wait to hear your story.
Thank you to our donors from the last 2 weeks!
Susie and Jim Stenkamp
Peter Burgoon and Judith Lurie
Laura and Greg Reichlin - Sustaining
Claire Jackson and Virgil Curtis
Randy and Cici Asplund
Deanna Butcher
Christine Emmel - Sustaining
Anne and Robert Smith
Chris Rader
Pat and Robert Strand
Clark and Jean Vanderlinden
John Agnew and Patty Hebert
Diane and Herb Young - Sustaining
Lynn Armstrong
Orin and Lisa Melvin - Sustaining
Gro Buer and Bruce Williams - Sustaining
Mark Weick and Carole Ann Borshard - Sustaining
Kathleen Klaniecki
Jeff Johnson
Tammie and William Parkinson
Mike and Carol Wyant
Lois Parker
Candace and Chuck Egner - Sustaining
Diane Patterson and David Stoller - Sustaining
Benchmark Jewelers
Margareta and Marc Dilley
Many of the donors above are supporting our Endowment Fund campaign. Want to learn more? Click here.