Support Learning and Connection

---
Thank you for your support!
---
Make a gift to the Wenatchee River Institute and help connect people and communities with the natural world.
Your gift(s) are an investment in the future for our community and the environment. Every day that youth and adults are here learning, connecting, and being inspired by the natural world is a day the world is changing for the better. You can make that change happen. There are two ways to donate…
1) Annual Support. These donations sustain our programs and keep the doors open. You can donate once or set-up a recurring donation. Sustaining donors are the backbone of Wenatchee River Institute. Even $10 every month makes a difference!
2) Endowment Support. WRI needs help to continue building our endowment fund to sustain this place, and this work, forever. This investment fund will ensure the continuity of our mission and help us grow our programs to meet future needs.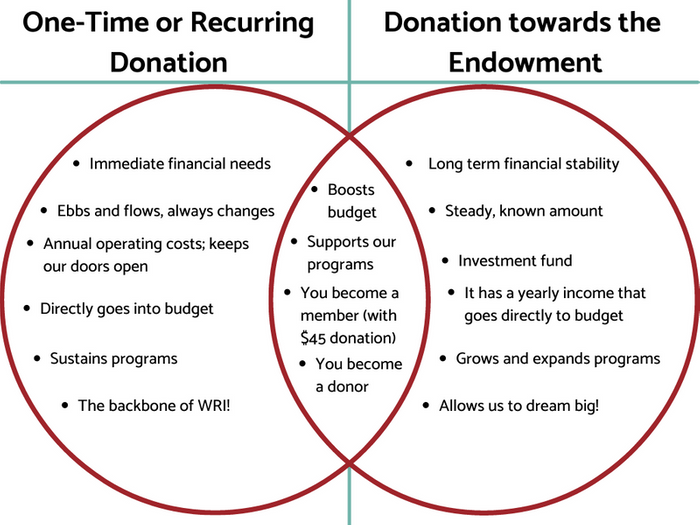 ---
Thank you in advance for your help!
---
The Wenatchee River Institute is a 501(c)(3) registered nonprofit. EIN 20-5611326