Wenatchee River Salmon Festival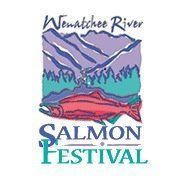 Get ready for the 30th anniversary Wenatchee River Salmon Festival: Celebrate the Return!
The Wenatchee River Salmon Festival is a fun, family-friendly natural resource education event for kids held at the Rocky Reach Discovery Center to celebrate the return of the salmon to the Wenatchee River. An exciting menu of hands-on activities and "edutainment" provides attendees from throughout North Central Washington a unique opportunity to discover and appreciate the complexities of the natural world and the significance of salmon to people of the northwest.
Check their website and social media for more information and updates!