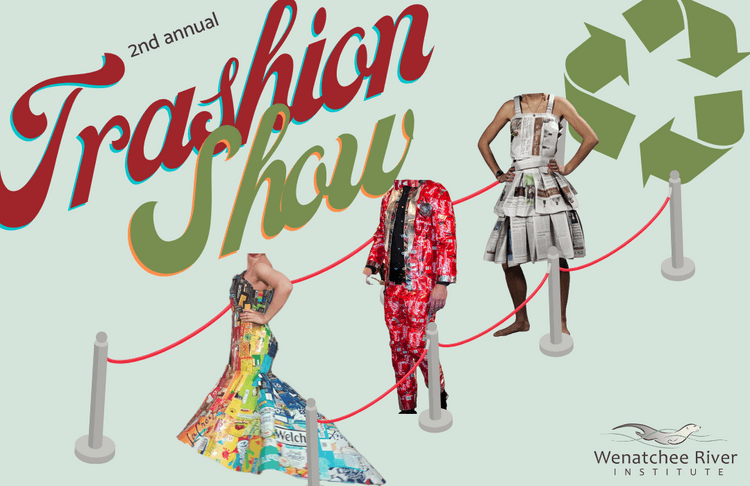 Introducing the 2nd annual Trashion Show with the Wenatchee River Institute! A fashion show showcasing wearable garments using recycled materials and repurposed clothes. Come down to see the creative pieces built by your neighbors! There are three design team categories (adult, youth, and elementary youth). Prizes are available for each category PLUS a People's Choice Award where audience members will get to vote for their favorite outfit. This event is put on is partnership with Waste Loop, Sustainable NCW, and the Sustainability Club at Wenatchee Valley College. Thank you to our sponsors, Waste Management and Sage Mountain Natural Foods!
This event is held outside on the WRI River Haus Lawn. Bring snacks, a picnic blanket, or camp chair to make yourself comfortable! Chairs will also be available. Local beer and wine will be for sale during this event, along with non-alcoholic beverages.
Registration is ONLY for design teams. Register by April 7th to be entered into the contest. Read the rules and register your team here: https://wenatcheeriverinstitute.org/event-calendar.html/event/2023/04/07/trashion-show-registration/418344
If you want to just come witness the fun, no registration is required.