Community Garden Registration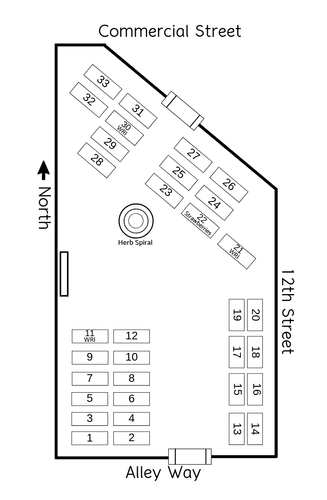 All garden plots are reserved for the season.
Please note the image of the available garden plots may not be accurate as registrations come in. You can enter your 1st choice garden plot, but you may not get that one. Thanks for your understanding!
Garden fees are $45 per plot ($40 for members) and one plot per household.
Each garden plot is a 4' x 8' raised bed. The fee covers use of bed through the growing season (May 1st through November 1st), includes automatic timer water system per plot, annual maintenance, fenced area, secure garden with an attractive common area of flowers, seating, art, sculpture, and shared herbs and berries. Garden plots are limited and will be filled on a first come, first serve basis.