Red Barn Event - Climate Change: CO2, Smoke, and Haze, Oh my!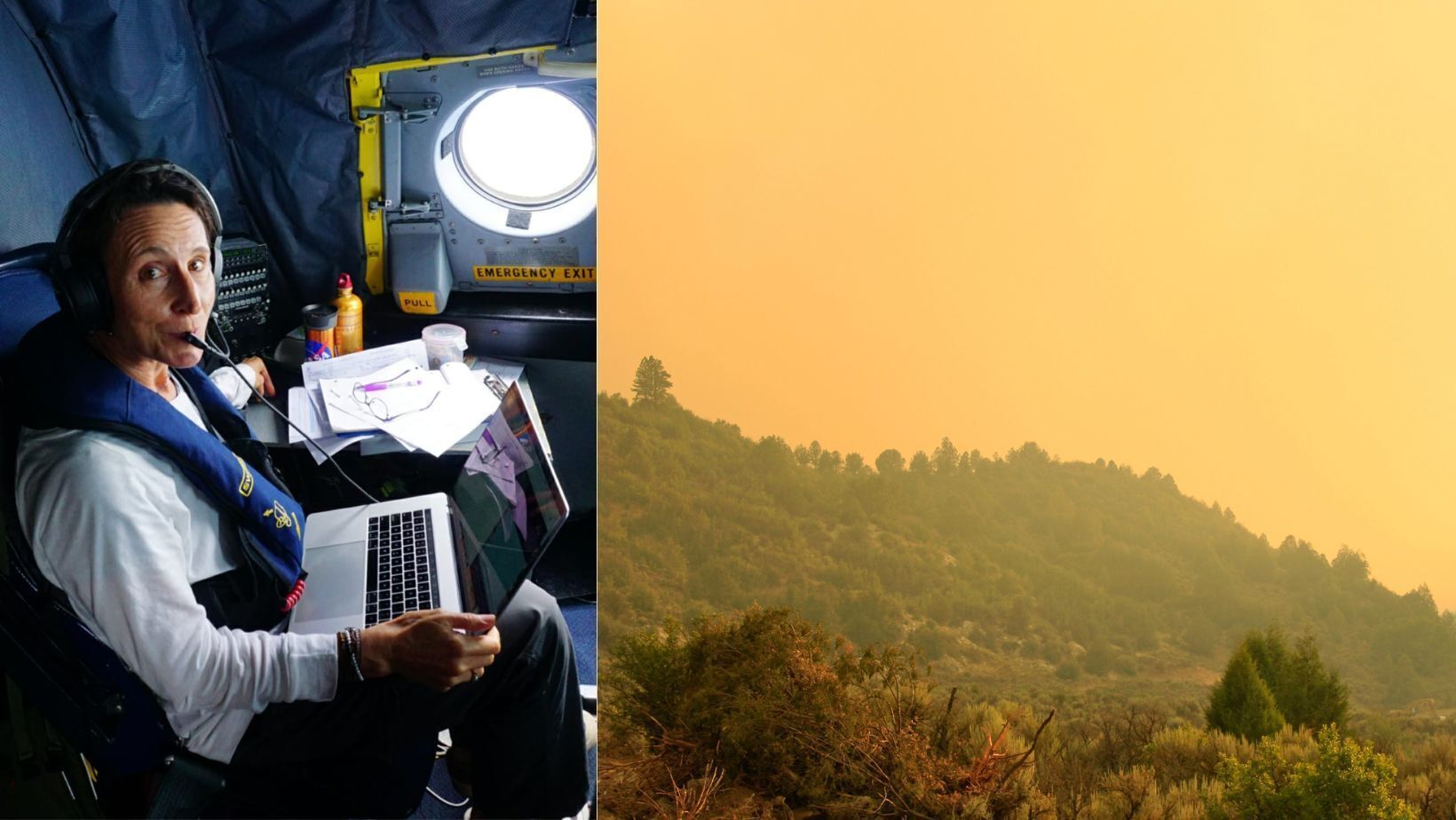 Zoom link: https://us06web.zoom.us/j/88950278199
This is a FREE event with a donation basket at the door.
Doors open at 6:30pm for a community social with beer and wine available for purchase. The presentation will start at 7:00pm. Red Barn Events are now hybrid; you may join us in person in the Red Barn or livestream virtually via Zoom.
There's a lot going more on in the skies that's affecting climate than just increasing CO2! Come hear about some surprising aspects of climate change from local atmospheric scientist Sarah Doherty. Sarah will talk about how particles in the atmosphere -- like smoke from fires and pollution from engines and industrial activities — are affecting our climate, how their influence on climate differs from that of greenhouse gases like CO2, and how we might leverage these effects to reduce global warming and the negative impacts of climate change.
Sarah Doherty is a Senior Research Scientist studying climate at the University of Washington, where she received her PhD in 2001. Her interest in atmospheric science began with a year of work in Antarctica, where she was helping make measurements to better understand the ozone hole. Since getting her PhD, much of her research has involved making measurements of smoke and pollution in different parts of the world, including off the coasts of Africa, China, India and the Arctic, and understanding how they affect climate. She has also been involved with multiple scientific assessments, including the U.S. National Climate Assessment and two international assessments of the state of the ozone layer. In her free time, she likes to spend her time skiing, kayaking, biking and paragliding — and any chance to enjoy this beautiful area where we live.
Please click the link below to join the webinar:
https://us06web.zoom.us/j/88950278199
Or One tap mobile :
+12532158782,,88950278199# US (Tacoma)
+12532050468,,88950278199# US
Or Telephone:
Dial(for higher quality, dial a number based on your current location):
+1 253 215 8782 US (Tacoma)
+1 253 205 0468 US
+1 669 444 9171 US
+1 669 900 6833 US (San Jose)
+1 719 359 4580 US
+1 346 248 7799 US (Houston)
+1 689 278 1000 US
+1 929 205 6099 US (New York)
+1 301 715 8592 US (Washington DC)
+1 305 224 1968 US
+1 309 205 3325 US
+1 312 626 6799 US (Chicago)
+1 360 209 5623 US
+1 386 347 5053 US
+1 507 473 4847 US
+1 564 217 2000 US
+1 646 931 3860 US
Webinar ID: 889 5027 8199
International numbers available: https://us06web.zoom.us/u/kdZpvCc5GD