Pybus University: What's that Bird? Nature Journaling with WRI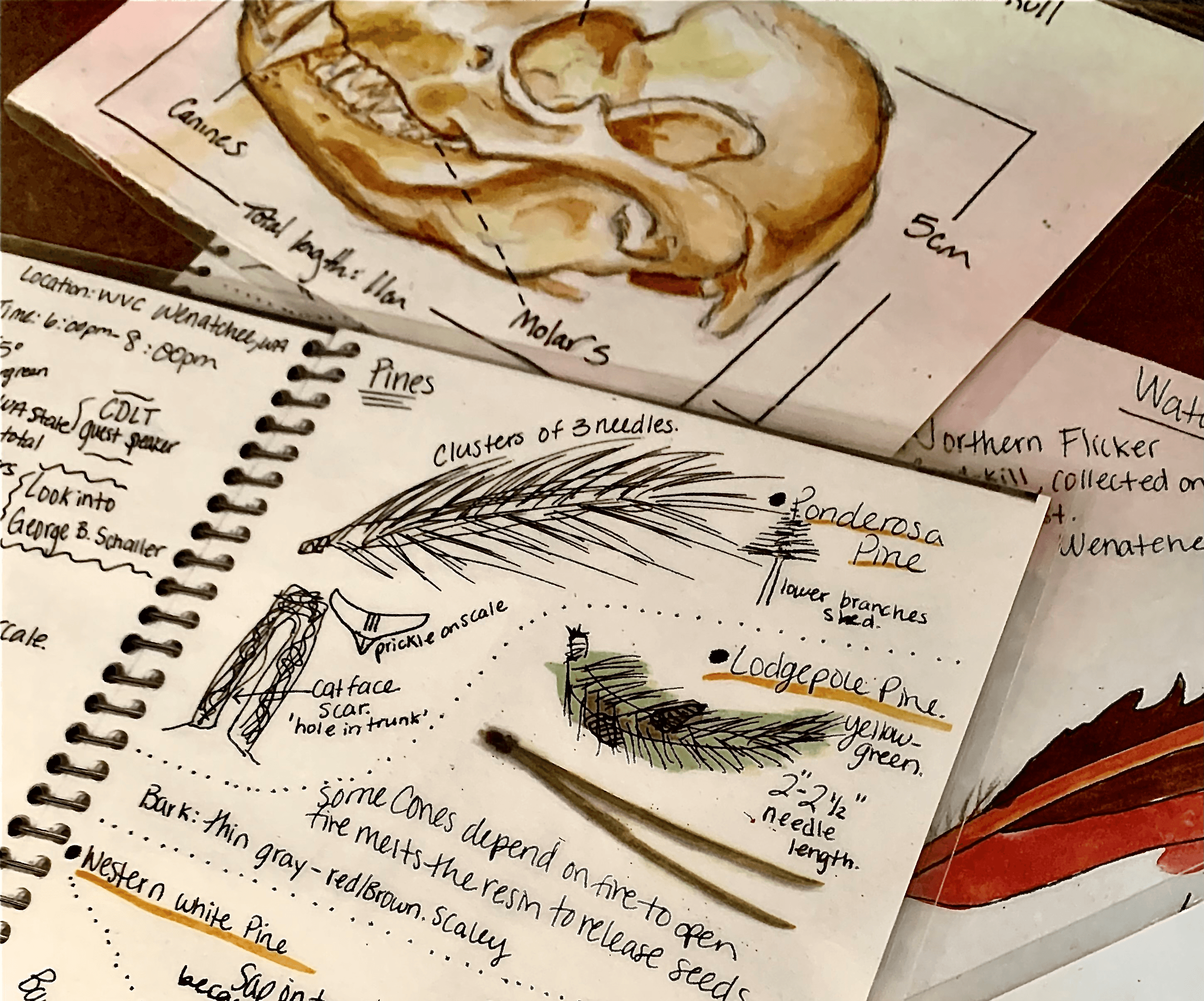 Have you ever been curious about the natural world around you? Are you interested in learning more about birds? In this class we will have the unique hands-on opportunity to explore a collection of bird specimens on loan from the Wenatchee Valley College Biology Department. We'll start off the class learning about what it means to be a naturalist, and then discuss the importance and benefits of keeping a nature journal. Next, we'll take a closer look into the lives of birds, bird science (ornithology), and bird identification. You'll then create your own nature journal entry while observing a real bird specimen up close! Curiosity and creativity are encouraged. Leave with a new appreciation for the birds, plants, and other animals that live alongside us.
This is event is part of Pybus University, a community education series held at Pybus Public Market in Wenatchee. Please reserve your spot by registering through the following link: https://www.eventbrite.com/e/whats-that-bird-nature-journaling-with-wri-tickets-723792662337?aff=oddtdtcreator&utm_source=eventbrite&utm_medium=email&utm_campaign=post_publish&utm_content=shortLinkNewEmail
Or click 'Register Here!' below.
FREE event, but registration is required.