Traveling Planetarium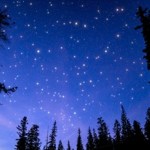 Grades: K-7
Seasons: all
---
Travel through space and time while exploring our solar system, and beyond! We bring the stars to your school or venue with our traveling planetarium dome. Witness the night sky during different times of the year, learn constellations and get to know our sun, moon and stars like never before. Please read these special considerations to see if a visit from WRI's Traveling Planetarium will work for your school. To better understand what the planetary is like, please watch this introductory video.
Next Generation Science Standards:
1-ESS1-1 Use observations of the sun, moon, and stars to describe patterns that can be predicted.
1-ESS1-2 Make observations at different times of year to relate the amount of daylight to the time of year.
5-ESS1-2 Represent data in graphical displays to reveal patterns of daily changes in length and direction of shadows, day and night, and the seasonal appearance of some stars in the night sky.