Community Garden Registration Opens April 1st!
WRI welcomes new and experienced gardeners alike who seek opportunities to share garden space, celebrate community, and foster green thumb wisdom to join the E. Lorene Young Community Garden. Registration for new plot renters opens on April 1st at 8am! A map showing available plots will be visible at the time of registration.
Bird Fest Registration Opens April 4th!
WRI and NCW Audubon Society are excited to present the 20th annual Leavenworth Spring Bird Fest! Join us in celebrating the return of migratory birds and take part in birding field trips, workshops, events, and more! This year, it is happening on May 19th-22nd with beginner birding activities happening the week leading up to Bird Fest weekend. The Bird Fest schedule is expected to be posted by next week. Registration opens on April 4th at 5:30pm! All current info can be found at the link below. The website is being updated frequently and more details will be added in the coming weeks.
Mason Bees in Your Backyard
Saturday, April 9th
10:00AM-11:30AM
Join WRI and Cascade Garden Club in welcoming Jim Ullrich of Knox Cellars Mason Bees for a FREE workshop! You'll learn about Orchard Mason Bees, an effective native pollinator, and how to establish a population in your backyard!
Spring Saunter
Thursdays & Fridays beginning April 14th
10:00AM-12:00PM
Join WRI for a two-hour spring nature walk as the flower buds start to show and the wildlife shake off the cold of winter! You will learn about the natural and cultural history of Leavenworth and the surrounding land and take in the scenic views!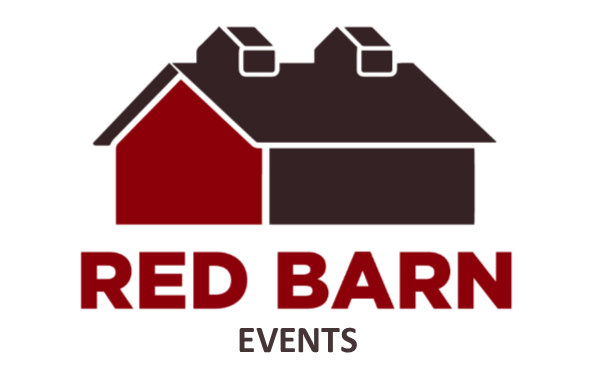 ANNOUNCEMENTS:
All Red Barn Events are now hybrid! You may join us in person in the Red Barn OR join in from the comfort of your own home via Zoom. Recordings will also be posted to our Facebook a few days after the event.

With the new state guidelines, WRI is no longer requiring masks or vaccinations. However, these events may see higher attendance, so if you feel more comfortable wearing a mask, please do.
TOMORROW
Hiking Washington's History
Thursday, March 24th
7:00PM-8:00PM
Join WRI and author, Judy Bentley for an evening discussing her book Hiking Washington's History. She will describe some of the ancient and more recent paths now preserved, restored, and maintained for hiking. Her talk will draw from 44 historic hikes!
Upper Valley Updates with Local Representatives
Thursday, March 31st
6:00PM-8:00PM
(please note time difference)
Join this community meeting to hear about updates on county projects and issues. Commissioner Bob Bugert, Leavenworth Mayor Carl Florea, and other representatives will be discussing the Leavenworth-area tubing study, the Chelan County Multimodal Pathways Plan, and more!
Composting with Red Wrigglers
Wednesday, April 6th
7:00PM-8:00PM
WRI, Waste Loop, and Sustainable Wenatchee present an evening learning about indoor composting with Red Wrigglers! You will learn how to start composting with worms (vermicomposting) and how to turn your food scraps into nutrient-rich soil!
Community Compost Program
Thursday, April 14th
7:00PM-8:00PM
Join WRI, Waste Loop, and Winton Manufacturing Compost Works to learn about the new community composting program coming to Leavenworth! You will hear about plans for the new program, including pilot programs with local restaurants and compost implementation in schools.
WRI Education Staff have been hard at work. Just in the past two weeks, staff have worked with 9 schools and did 11 different youth programs! That's not including our After School Program which occurs once a week with three Wenatchee schools. Along with programming, our Summer Camps filled unexpectedly fast. Make sure to put your name on a waitlist if you weren't able to get a spot for your student(s). You will be the first to receive news on Summer Camp updates.
All of that has happened in just in two weeks! Thank you all for your support and excitement for youth environmental education.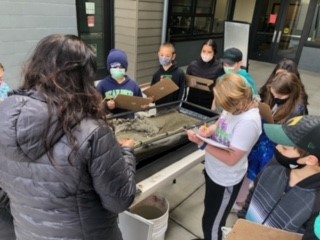 Wenatchee School District
WRI has finished the Traveling Naturalist program with Wenatchee School District. WRI Education Staff visited 4th grade classrooms in Washington, Lewis & Clark, Mission View, Newbery, Lincoln, Columbia, and Sunnyslope Elementary Schools! That's 25 classrooms and 516 students served!
In this program, students learned how water can affect the land. They looked at a model of a streambed and seen how erosion happens. Then students learned to create solutions on the effects of erosion. Students also learned about how we know what our land was like in the past. They looked at a model of different rock layers to help determine the age of the layers, how they were formed, and what clues might be hidden in some of the layers about the past landscape – like fossils!
Join the WRI Education Team! We are seeking to fill a year-round Field Educator position and a summer seasonal Field Educator position. These positions can include instructing youth education on the WRI campus and in schools, developing activities and lessons for field education programs, and supporting community programs and workshops. Applications are being accepted for both positions and will be reviewed on a rolling basis.

March Field Notes Newsletter
Have you gotten your copy of the March 2022 Field Notes Newsletter in your mailbox? If not, click the button below to read about what's been going on at WRI. Read stories about this winter plus a 2021 wrap-up!
Thank you to our volunteers for helping prepare these newsletters to mail:
Diane Young, Dorothy Johnston, Lori Cooks, and Marge Zerger.
Thank you to our donors from the last 2 weeks!
Sleeping Lady Mountain Resort
Briana McFarland
Kamuron Gurol - Sustaining
Ludwig's German Restaurant
Dave and Pat Notter - Sustaining
Baren Haus
Corky and Duane Broaddus
Cascade Veterinary Clinics
Leavenworth Reindeer Farm
NCW Libraries
The Oil & Vinegar Cellar
Mitchell, Reed & Schmitten Insurance, Inc.
Judith Moser and H.E. Thor
Dave and Nancy Bartholomew - Sustaining
Kathy and Greg Prentice
Lisi Ott - Sustaining
Mary Carol Nelson - Sustaining
Walleye Cards LLC