Programs that create a lifetime of understanding and caring for the natural world
The Wenatchee River Institute believes that the greatest hope for the future is to connect people, communities and the natural world. With the highest quality facilities, programs, and staff, students and people of all ages are engaged in learning about, and caring for, our area's often fragile environment. Each experience is created to inspire an understanding of, and an appreciation for, the natural world. The Wenatchee River Institute facilities and services are available to all, regardless of race, color, national origin or ancestry.
Wenatchee River Institute is a 501(c)(3) nonprofit.
WRI Announces Selection of New Executive Director
April 2019: Wenatchee River Institute (WRI) outdoor learning center, announces the selection of Carolyn Griffin-Bugert for the position of Executive Director. For 20 years, Griffin-Bugert administered programs serving low income and minority students in the Wenatchee School District (WSD). She has a strong commitment to the importance of equal access to education for everyone, especially those in underserved communities. Griffin-Bugert raised $14 million in funding as the district's grants coordinator, creating programs serving thousands of students in 7 schools. For the past 3 years, her WSD After School Programs have partnered with WRI through the Traveling Naturalist Program, bringing environmental education to the students.
Griffin-Bugert acted as the WRI Interim Executive Director from January through March of this year, skillfully securing existing grant funding while also applying for new educational and operational grants. She comes to WRI with a unique educational background –a Bachelor's degree in zoology giving her a strong basis in science, and a Master's degree in social work giving her equally strong people-skills.
---
Field Notes & News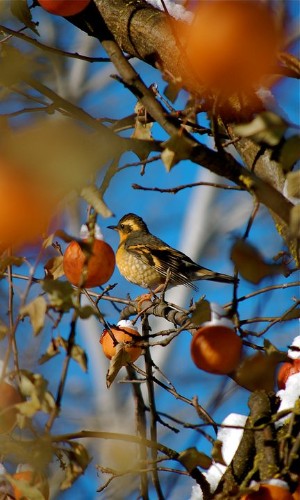 Leavenworth Spring Bird Fest was the Bird (3rd) Weekend of this past May; fun and exciting birding was had by all!
During this time, a wide variety of migratory birds come to Leavenworth and the Wenatchee Valley for a brief, but important part of their year - breeding season. This unique area features spectacular habitats ranging from snow-capped mountains to sunny ponderosa pine forests, lush riparian zones to shrub-steppe. Bird Fest field trips are led by experts and professionals in their field. Activities also include wildflower walks, music and arts events, birding by raft, bicycle, and ear, and family activities to ensure fun and learning for birders of all ages and skill levels. We are already looking forward to Bird Fest 2020!
Youth Experiences

A WRI experience is one that could last a lifetime. Whether it's a group of 5th graders turning over rocks in the river looking for macro-invertebrates, or a group of kids learning a new skill in their school's playground, all of them are creating connections with the natural world. Check out our calendar to see what your next WRI experience could be!
Take a look.

Part of our mission is to build community, and with it, its collective connection to the natural world. We do this by providing engaging, inspiring, and entertaining community programs and events.
Find out more.

We are always looking for inspiring, engaged, creative and passionate volunteers to help us Connect People and Communities with the Natural World. Come spend some time with us and make a huge difference!
Read more.