Leavenworth Spring Bird Fest Founders' Award Recipients

Celebrating the 2003 Leavenworth Spring Bird Fest Founding Organizations, Committee Members, Volunteers and Collaborators!
Help the Wenatchee River Institute (WRI) and the North Central Washington Audubon Society (NCWAS) celebrate the connections made between people, birds, and the natural world. The Founders' Award is a newly created award to honor volunteerism in support of the Leavenworth Spring Bird Fest. This award was inspired by the team of people who came together in 2003 to launch the very first Leavenworth Spring Bird Fest.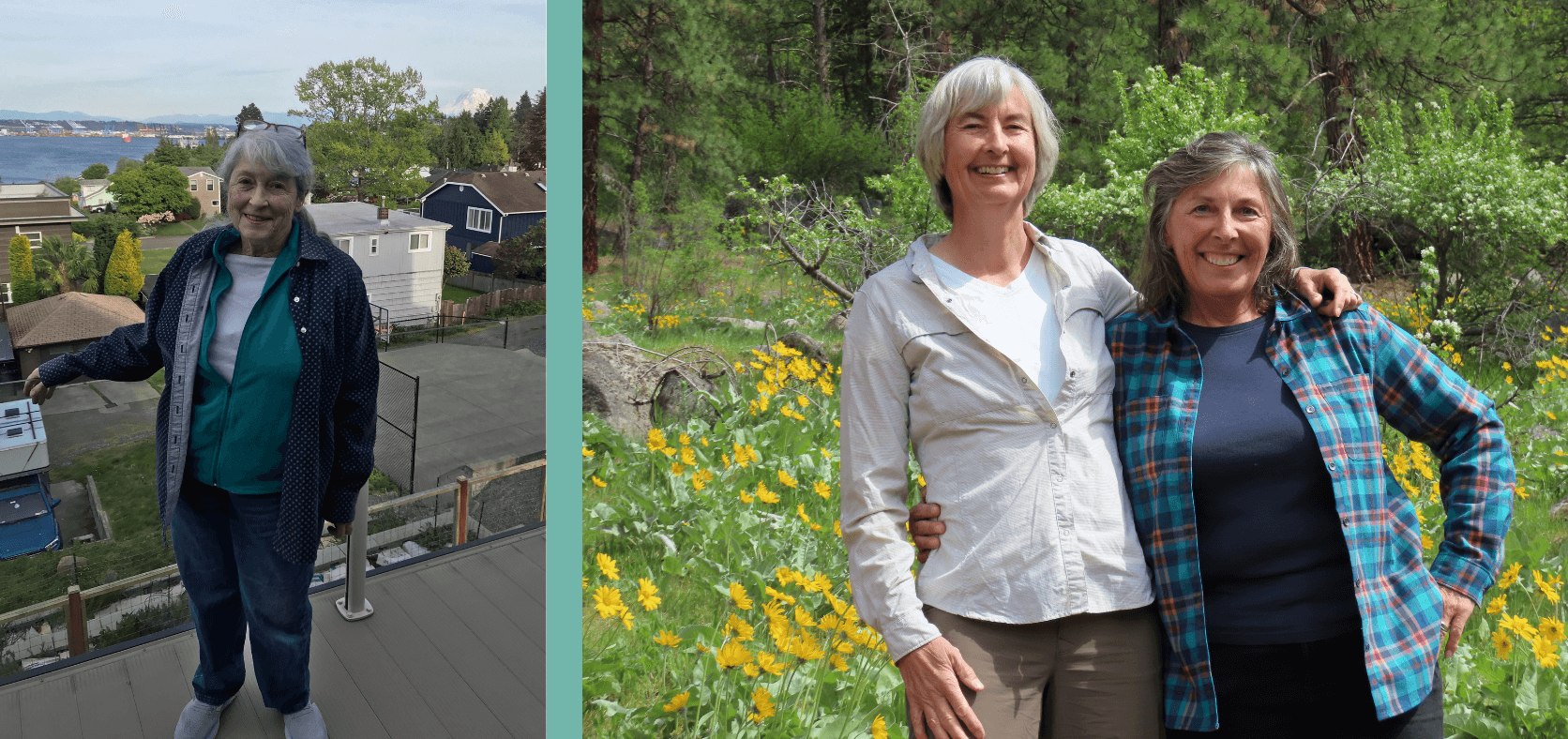 An idea to create a bird-centered festival in Leavenworth grew out of a collaboration between people engaged with the fall Salmon Fest, including Pat Rasmussen, Karen Haire, and U.S. Forest Service biologists. Three women co-chaired the 2003 Bird Fest steering committee (pictured above): Jeanie Garrity from NCWAS, Sharon Lunz from the Chelan-Douglas Land Trust, and Heather Wallis Murphy from the U.S. Forest Service. The other members of the steering committee were Corky Broaddus, Ross Frank, Karen Haire, Scott Hosfeld, Marcia Kaufman, Maggie McManus, Janet Millard, Cathy Miller, Bill Rietveldt, Sarah Smith, and Susan Thomas. Karen Haire and Maggie McManus were also hired as co-coordinators for the first annual Leavenworth Spring Bird Fest. Other partnerships and collaborations included dozens of individuals, businesses, organizations, and agencies.
Learn more about the history of Bird Fest here. To view more photos, check out this collection of photos from the Founders' Award announcement.

Starting in 2022, WRI and NCWAS will present two Founders' Awards during the Leavenworth Spring Bird Fest in honor of all of the efforts of these individuals and collaborators! A Founders' Award will be presented to one of each category:
Individual Volunteer Category. Presented to an individual volunteer.
Professional Category. Presented to an individual (or individuals) in their capacity as an employee(s) or owner(s) of a business or organization.
Each award decision is based on one or more of the following criteria:
Provided a significant amount of time and energy in support of Leavenworth Spring Bird Fest (LSBF) goals and tasks.
Developed a policy or process change which has contributed to the more efficient and expansive operation of LSBF.
Longevity of volunteer service to LSBF.
Supplied a significant contribution through community science efforts in support of mission objectives. This could be in the development of field trips, the collection and analysis of data, or other ways.
Learn more about Founders' Award recipients below...
---
2023
Stay tuned...
---
2022
---
The original mission statement for the Leavenworth Spring Bird Fest:
The Leavenworth Spring Bird Fest provides educational and recreational activities focusing on birds, wildlife, and their environments. This annual event promotes the awareness of environmental and conservation issues surrounding the area's birds, while providing an economic and educational benefit to the community. This event connects with the International Migratory Bird Day, including a multi-cultural aspect linked to Latin American countries. The heart of the festival is to have fun through bird education with-and-for families, locals, and visitors, yet the event also has a scientific quality of gathering important birding data.