Growing Community
Garden Registration for 2023
All garden plots are reserved for the season.
Our Vision
To create an affordable garden space where people in and around the community of Leavenworth can grow food, learn about nutrition and gardening, and develop relationships with other community members. 
About The Garden
Wenatchee River Institute welcomes new and experienced gardeners alike who seek opportunities to share garden space, celebrate community, and foster green thumb wisdom to join the E. Lorene Young Community Garden. Click here for more history about the garden!
$45 per plot, $40 for members.
Plots are available each season on a first come, first serve basis.
We have 33 raised garden beds in total available.
Each bed is 8 feet long by 4 feet wide.
Includes automatic water system, use of garden tools, use of the compost area next to the garden shed and shared herbs and berries!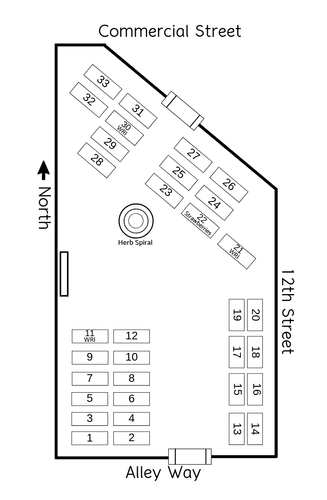 WRI can offer financial assistance for a portion of the bed rental fees. There is a scholarship fund of donations (primarily from other gardeners) for the purpose of assisting others who cannot afford the full cost of a plot. Email us to learn more!
*Under notes, please write "community garden" so that we may properly allocate your donation!
---
Upcoming Garden Events