Session 3: Art Academy K-3rd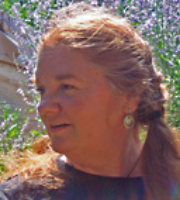 Session Three: January 15, 22, 29, February 5, 12
Tuesday after school art is for kids in kindergarten-3rd grade. This 5 week session we will be joined by Teri Zimmerman! We will draw Octopus, Jelly fish and other plants and animals that call the Ocean their home. In addition we will learn why they have certain shapes and unique abilities. Using oil pastels , pencils and watercolors to bring to life. Conversations about our connection to the Ocean will help us understand our role in helping to preserve and protect.
For registration please select the first day of this session. Limit of 10 students.
Refund & Cancellation Policy: Program fee is refundable ONLY if a cancellation is made 2 weeks prior to the start of camp, minus a $20 non-refundable administrative fee. Withdrawals after this deadline forfeit the full registration fee. If we are able to fill your space with someone from the waitlist, or if you know someone who would like to take your place, you will receive a full refund minus a 10% processing fee. Membership fees are non-refundable. Although we rarely need to do so, we reserve the right to cancel a program. In this case, you will receive a pro-rated refund for canceled camp days.