Nason Creek Restoration Field Trip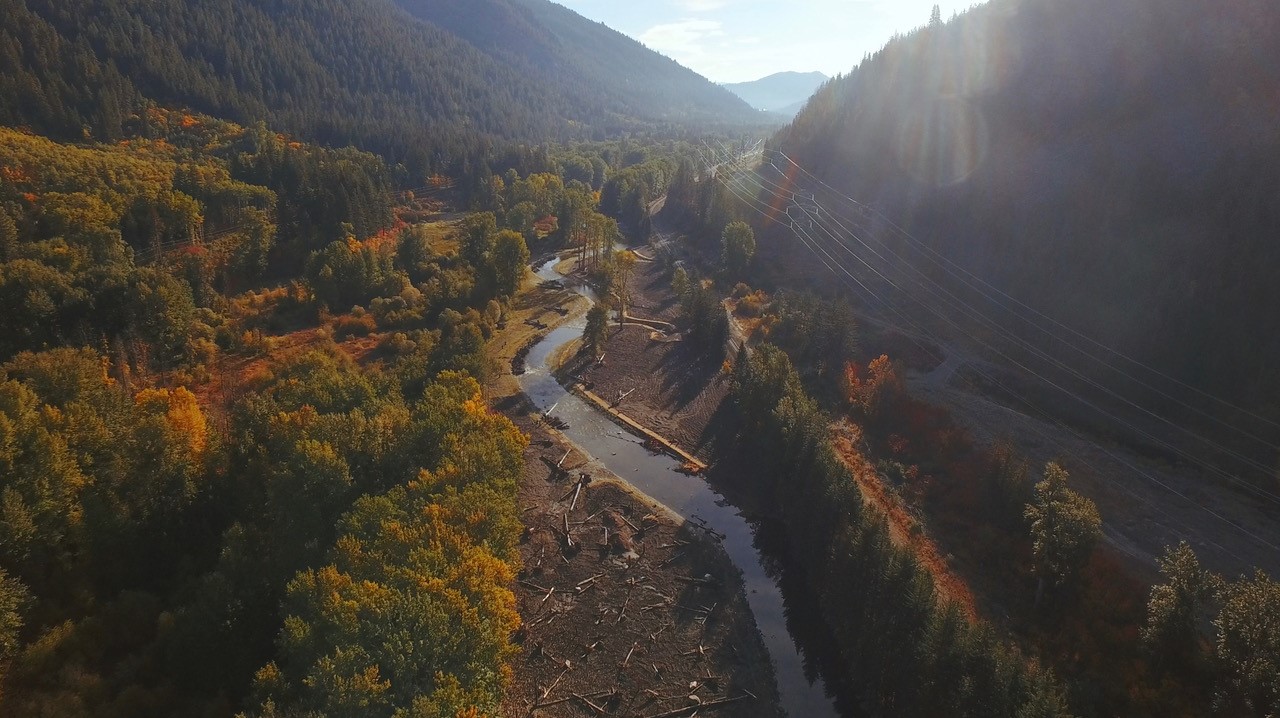 Jennifer Hadersberger, Senior Natural Resource Specialist for Chelan County Natural Resources Dept., and WRI will lead a field trip to the Nason Creek Floodplain Reconnection Project. We will meet by 9am at the WRI campus, 347 Division Street in Leavenworth, to travel via WRI Otter Van and for carpooling.
In the late 1950's, approximately 1-mile of Nason Creek was constricted into a narrow channel flowing between two constructed levees to protect Chelan PUD power lines to the north, and the BNSF railroad to the south. The Nason Creek Floodplain Reconnection Project removed one-half mile of the river levee, relocating 1400 feet of the main stem into a new meandering alignment, and reconnected 30 acres of the channel migration zone.
During the field trip, we will explore the restoration project while Jennifer Hadersberger tells the story behind it all -and Jennifer knows this project like she knows the back of her hand! This visit may even coincide with the return of salmon to Nason Creek. Join us to watch and learn!
Cost: $25 WRI members, $30 non-members. Limited to 24, food and lodging not included