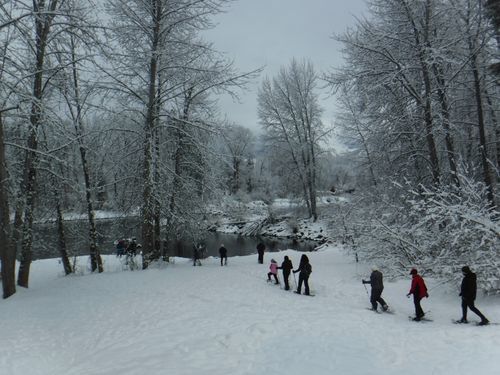 Meet at 347 Division Street at 10am
Join area naturalist guides for a FREE snowshoe stroll along the Waterfront Park Trail in Leavenworth, WA! Even though we are within close proximity to the bustling downtown area, you will still have the feeling of being in the wilderness along our beautiful river.
All ages welcome! Snowshoes provided!
Drop-ins welcome. Reservations appreciated and required for groups of 8+.
For reservations, call 509-548-0181 x5