Wenatchee Valley Museum Environmental Film Series - Promised Land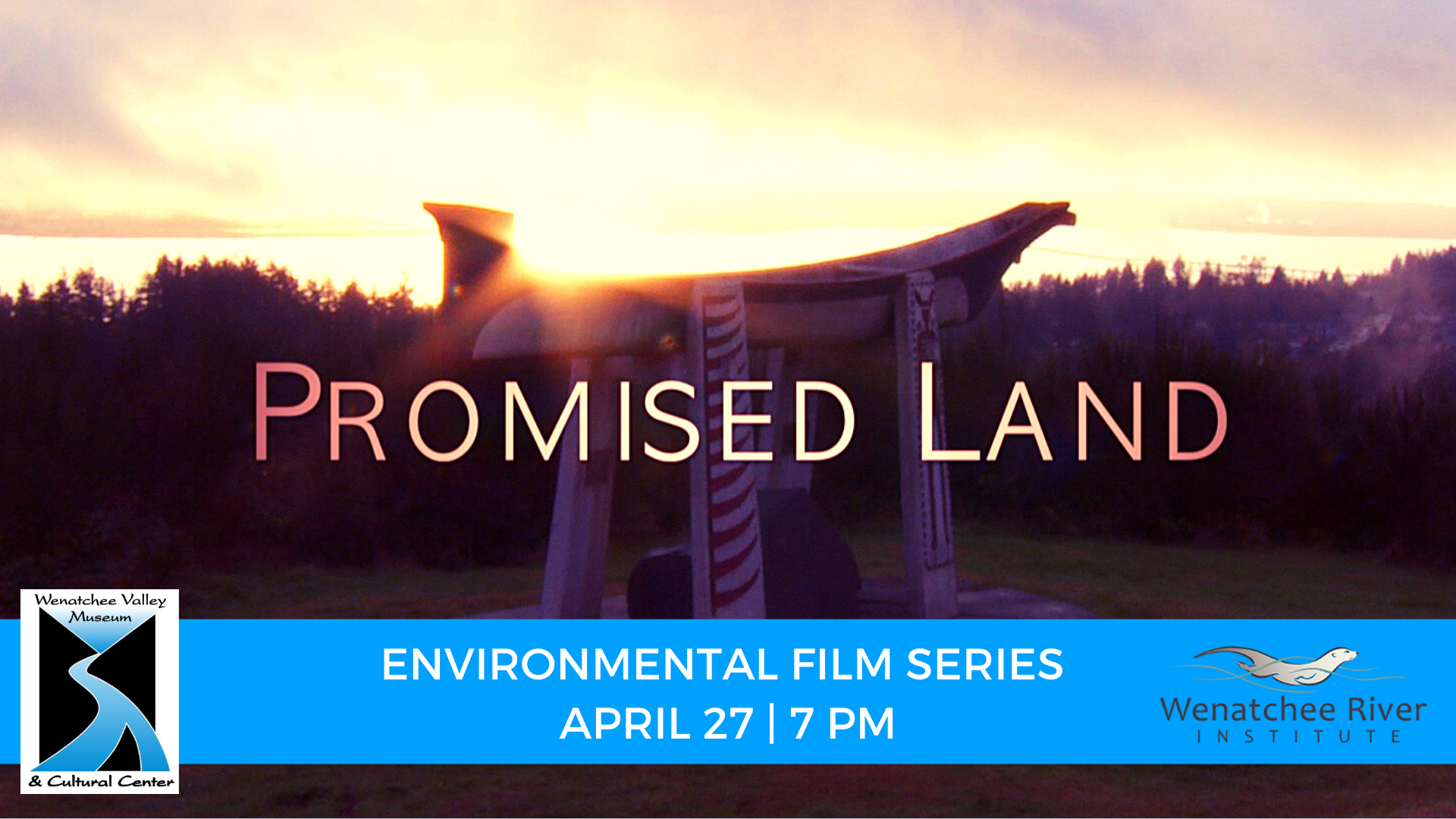 Join us for our night of the Wenatchee Valley Museum and Cultural Center's Environmental Film Series!
View the documentary Promised Land and participate in a follow-up Zoom discussion. Join us for a panel discussion with members of the p'squosa band leadership to discuss topics brought up in the Promised Land film on Tuesday, April 27 at 7 PM.
Register Here: https://www.wenatcheevalleymuseum.org/event/environmental-film-speaker-series-promised-land/
With registration you will gain access to the link to watch Promised Land. The link will be available for a week (April 20th-26th). You will also receive the zoom link for the discussion on the 27th. Registration is by donation.
Promised Land is an award-winning social justice documentary that follows two tribes in the Pacific Northwest: the Duwamish and the Chinook, as they fight for the restoration of treaty rights they've long been denied. In following their story, the film examines a larger problem in the way that the government and society still looks at tribal sovereignty.
Promised Land debuted in select theaters fall 2016. It won the award for Achievement in Documentary Filmmaking at the 10th Annual LA Skins Fest and was an official selection for the 41st Annual American Indian Film Festival, Northwest Film Forum's 19th Annual Local Sightings Film Festival, the 12th Annual Ellensburg Film Festival, and the 5th Annual Social Justice Film Festival, among others.