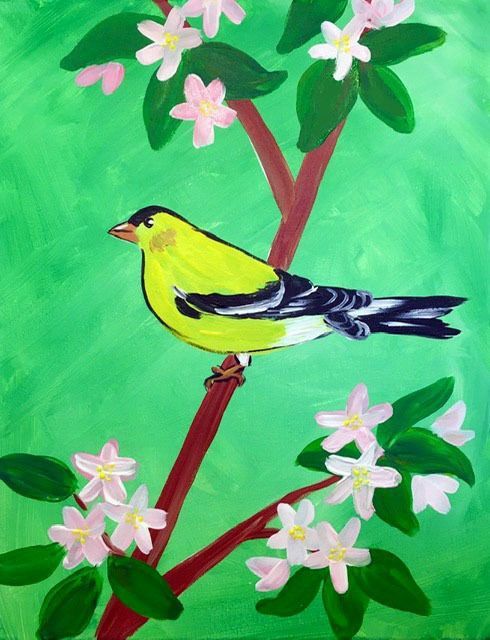 Wenatchee River Institute is excited to work with Leavenworth Sip & Paint again this year for a Bird Fest Sip & Paint event.
In celebration of Spring Bird Fest - paint an American Goldfinch!
A portion of the profits will go towards the Leavenworth Spring Bird Fest
May 14th, 6-7:30 pm PST
Your purchase includes instruction on a zoom live virtual painting event in the comfort of your own home.
If you wish to purchase supplies for painting in Leavenworth - there will be a kit for $10 and a drop off/return location locally. Email for details: info@sipandpaint.org
For more information and to register, click the link below.