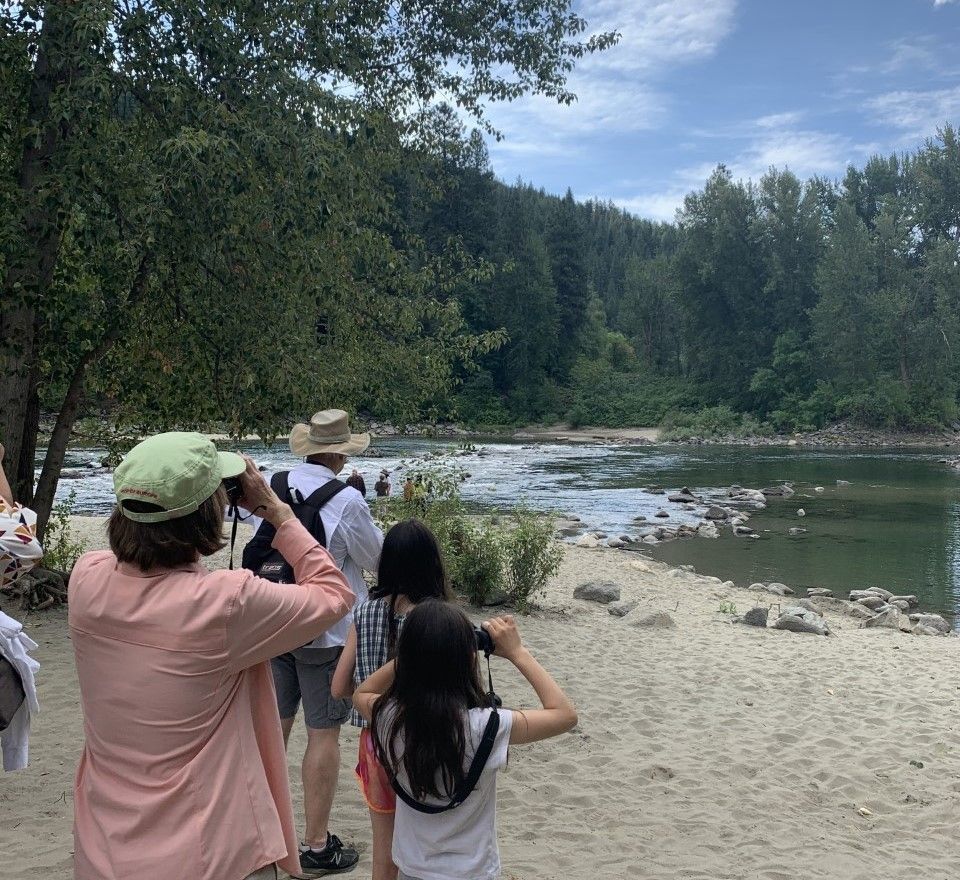 Join the Wenatchee River Institute for a two-hour autumn amble with one of our knowledgeable naturalists. Walk with us through Waterfront Park as the air begins to cool and the leaves turn gold. You will learn about the natural and cultural history of Leavenworth with many scenic views along the way! What are plants and animals doing to prepare for winter? Can we find all 5 types of salmon that are spawning in the fall?
Difficulty level: a 'walk in the park' (beginner level)
Not fully ADA accessible due to gravel trails
Limit of 12 participants - Registration required
Thursdays 10:00AM-12:00PM
General Admission --- $5
Free for children 5 and under
*If you would like to schedule a private walk for a large group (over 5 people), please email Rachel to learn more about rates and availability
Did you hear about us through Wenatchee Moves? Let us know! Wenatchee Moves is a campaign in the first two weeks of October that allows people to get to know local organizations, make new friends, get a bit of exercise and experience fun activities at a variety of locations in the valley.