Watercolor Songbirds with Charlene Collins Freeman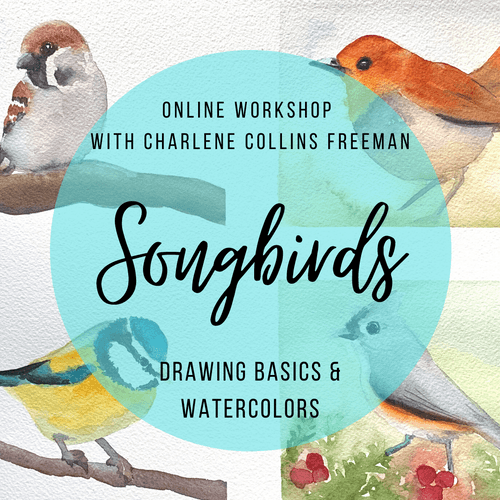 Let's paint some songbirds in watercolors! Loose and light and full of the promise! Come join Charlene and Wenatchee River Institute on Zoom for an online art class and learn the basics for drawing birds and paint these four lovely songbirds with her.
In the Zoom class, Charlene will share:
- Drawing lesson basics to capture birds
- Watercolor Demo Sparrow
- Watercolor Demo Japanese Robin
- Watercolor Demo Tufted Titmouse
- Watercolor Demo Blue Tit
A list of supplies, reference photos, and the zoom link will be emailed to participants after registration.