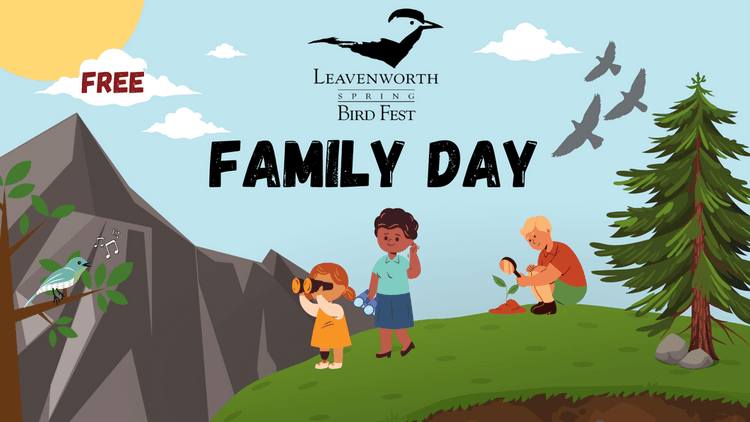 This year, Bird Fest is bringing back one of its favorite traditions – a day for families, youth, and adults to gather and take part in educational and recreational activities focusing on birds, wildlife, and their environments. Join us for Bird Fest Family Day on Saturday, May 21st from 10am-2pm on the WRI Lawn!
As Bird Fest is in full swing, take a break from the hustle and bustle and come meander and learn at Family Day! You can expect many fun activities for youth and families offered throughout the whole afternoon. It will be an opportunity to take part in art and nature activities, embark on a free guided nature walk, learn about local birds, and enjoy LIVE music from local musicians, Eric Link and Gavin McLaughlin!
There will be several local organizations and businesses present including the Cascadia Conservation District, Mountain Sprouts, Wenatchee Pride, NCW Libraries, Waste Loop, NCW Audubon Society, Washington Native Plant Society, and Swarovski Optiks. It will be an afternoon of fun and learning!
Stay tuned for any further details here.