Introduction to Ornithology Class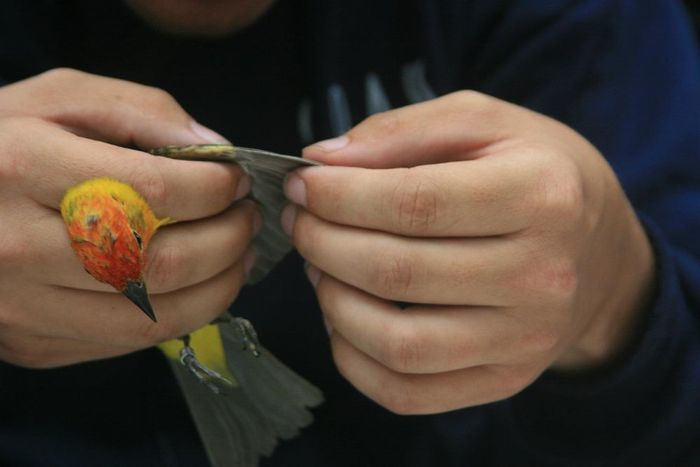 Are you interested in birds? Would like to learn about the science behind them? Ever wanted the opportunity to set up a mist net?
Join WRI and Suzanne Tomassi, Visiting Researcher at University of Sheffield, for a two half-day program.
The first day of the class (May 28th 8:30am-12:30pm) will be all about the basics of bird biology: evolutionary history, anatomy and physiology, social value of birds, behavioral ecology (breeding, migration, molt), and field methods for studying birds. While Suzanne touches on all these subjects, she likes the audience to drive the specifics of the class! Interrupt at any time so that all of your wonderful questions get addressed!
On day two (May 29th) we'll meet outside at 6am-10am to set up some mist nets! With a little luck, we'll catch some birds and see for ourselves the things we discussed in class the previous day. Participants will be able to observe handling and measuring techniques and learn how to set up and take down nets.
Cost: $60 member, $70 non-member
Limit: 15 participants