Red Barn Event - Is Nature More Cooperative Than We Think?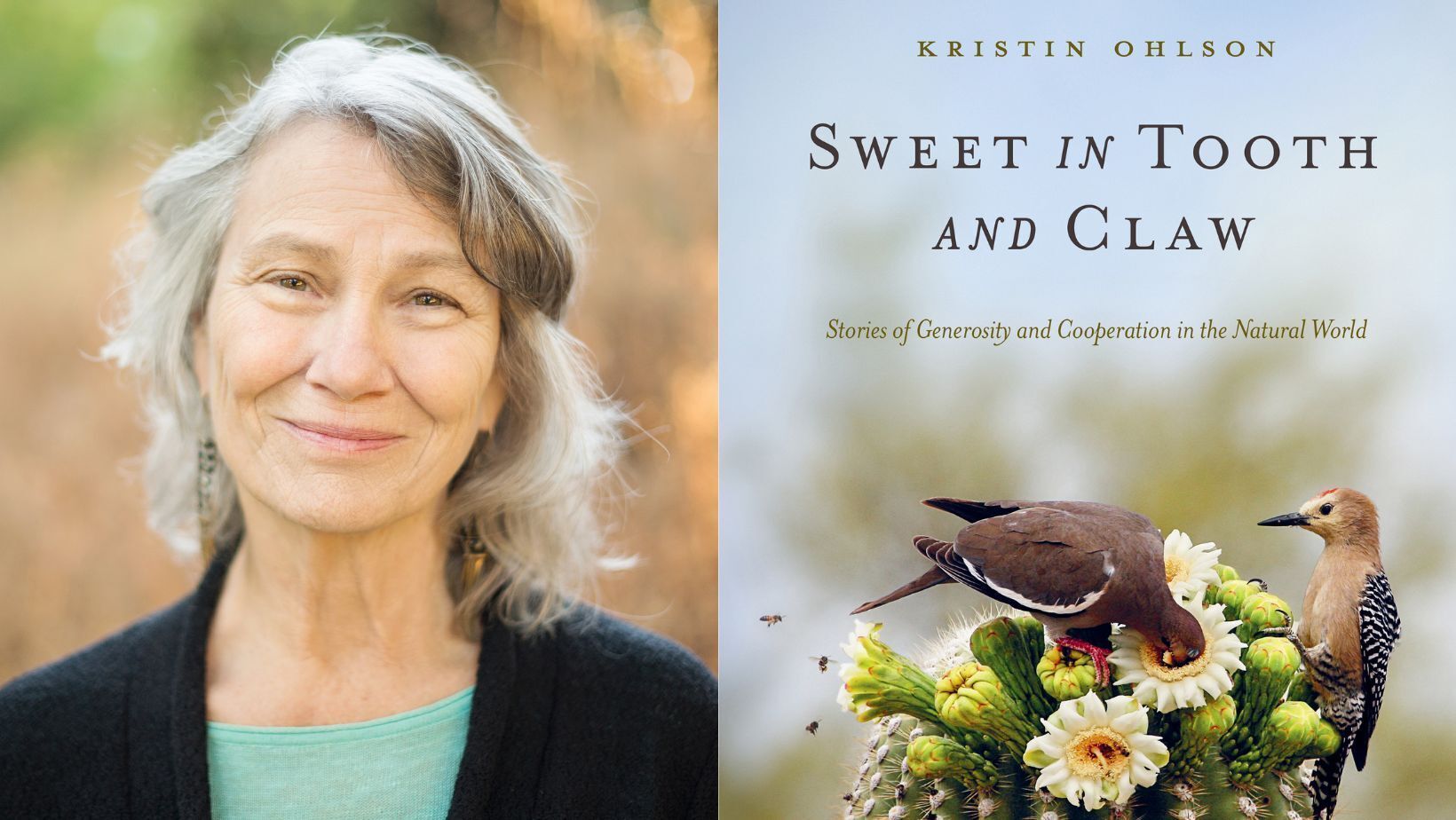 Zoom link: https://us06web.zoom.us/j/88665223848
Most people believe that nature is characterized by competition and conflict—red in tooth and claw, as the poet Tennyson said. But recent science suggests that cooperative relationships among living things have both shaped the world around us and continue to knit ecosystems together. How can we both uphold these cooperative relationships and become a cooperative partner with the rest of life?
Kristin Ohlson is a writer from Portland, Oregon. Her new book, Sweet in Tooth and Claw: Stories of Generosity and Cooperation in the Natural World – which the Wall Street Journal calls "excellent and illuminating" and Sierra calls "elegant"–probes the mutually beneficial relationships among living things that undergird the natural world. Her last book was The Soil Will Save Us: How Scientists, Farmers and Foodies are Healing the Soil to Save the Planet, which the Los Angeles Times calls "a hopeful book and a necessary one…. a fast-paced and entertaining shot across the bow of mainstream thinking about land use." She appeared in the award-winning documentary film, Kiss the Ground, to speak about the connection between soil health and climate health.
Ohlson's articles have been published in the New York Times, Orion, Discover, Gourmet, Oprah, and many other print and online publications. Her magazine work has been anthologized in Best American Science Writing and Best American Food Writing. While she has written about many things over her long career— from proton decay to the pleasures of getting lost in Afghanistan—she is now focused on the work to regenerate landscapes and cities. She has a special interest in writing about science, particularly in turning complex subjects into narratives that ordinary people read with relish.
This is a FREE event with a donation basket at the door.
Doors open at 6:30pm for a community social with beer and wine available for purchase. The presentation will start at 7:00pm.
A Book for All Seasons will be present to sell her books.
Red Barn Events are now hybrid, you may join us in person in the Red Barn or livestream virtually via Zoom.
Please click the link below to join the webinar:
https://us06web.zoom.us/j/88665223848
Or One tap mobile :
US: +12532050468,,88665223848# or +12532158782,,88665223848#
Or Telephone:
Dial(for higher quality, dial a number based on your current location):
US: +1 253 205 0468 or +1 253 215 8782 or +1 346 248 7799 or +1 669 444 9171 or +1 669 900 6833 or +1 719 359 4580 or +1 646 931 3860 or +1 689 278 1000 or +1 929 205 6099 or +1 301 715 8592 or +1 305 224 1968 or +1 309 205 3325 or +1 312 626 6799 or +1 360 209 5623 or +1 386 347 5053 or +1 507 473 4847 or +1 564 217 2000
Webinar ID: 886 6522 3848
International numbers available: https://us06web.zoom.us/u/k9A1C3y3Z