Bilingual Mountain Home Ridge Day Hike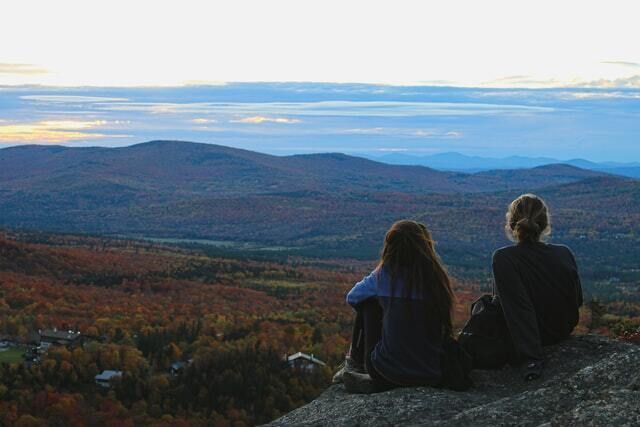 Join the Chelan-Douglas Land Trust and Wenatchee River Institute on this great day hike up Mountain Home Ridge!
We will begin our event at the Wenatchee River Institute at 9am and carpool to Mountain Home Ridge. The Chelan-Douglas Land Trust will coordinate carpooling for participants from the Wenatchee area. Please email elisa@cdlandtrust.org if you would like to carpool from the Wenatchee area to the Wenatchee River Institute in Leavenworth at 8:30am.
Protected from development since 2008, the property's forested hillsides, dramatic post-fire ecology, and open ridgelines provide amazing views from the valley. Mountain Home provides important habitat for an impressive variety of animal and plant species. Elk and mule deer use the property as a migration corridor, and a healthy wetland provides shelter and food for migrating song birds.
The dramatic views of the Icicle River Valley from atop Mountain Home Ridge show the amazing geology and ecology of our region and remind us why this is such an important place to protect.
Cost: Free, registration required
Trail difficulty level: Intermediate
Limit: 15 people
sábado, 8 de julio, 2023
¡Únase al Chelan-Douglas Land Trust y al Wenatchee River Institute en este gran día de caminata por Mountain Home Ridge!
Comenzaremos nuestro evento en el Wenatchee River Institute a las 9 am y compartiremos el viaje a Mountain Home Ridge. Chelan-Douglas Land Trust coordinará el uso compartido de vehículos para los participantes del área de Wenatchee. Envíe un correo electrónico a elisa@cdlandtrust.org si desea compartir el viaje desde el área de Wenatchee hasta el Wenatchee River Institute en Leavenworth a las 8:30am.
Protegido del desarrollo desde 2008, las laderas boscosas de la propiedad, la espectacular ecología después de un incendio y las crestas abiertas nos dan vistas increíbles desde el valle. Mountain Home proporciona un hábitat importante para una impresionante variedad de especies animales y plantas. El alce y el venado mulo usan la propiedad como un corredor de migración, y un humedal saludable brinda refugio y alimento para las aves migratorias.
Las espectaculares vistas del valle del río Icicle desde lo alto de Mountain Home Ridge muestran la asombrosa geología y ecología de nuestra región y nos recuerdan por qué este es un lugar tan importante para proteger.
Costo: Gratis, es necesario registrarse
Nivel de dificultad del sendero: Intermedio
Límite: 15 personas