Red Barn Event - Both Sides of the Fire Line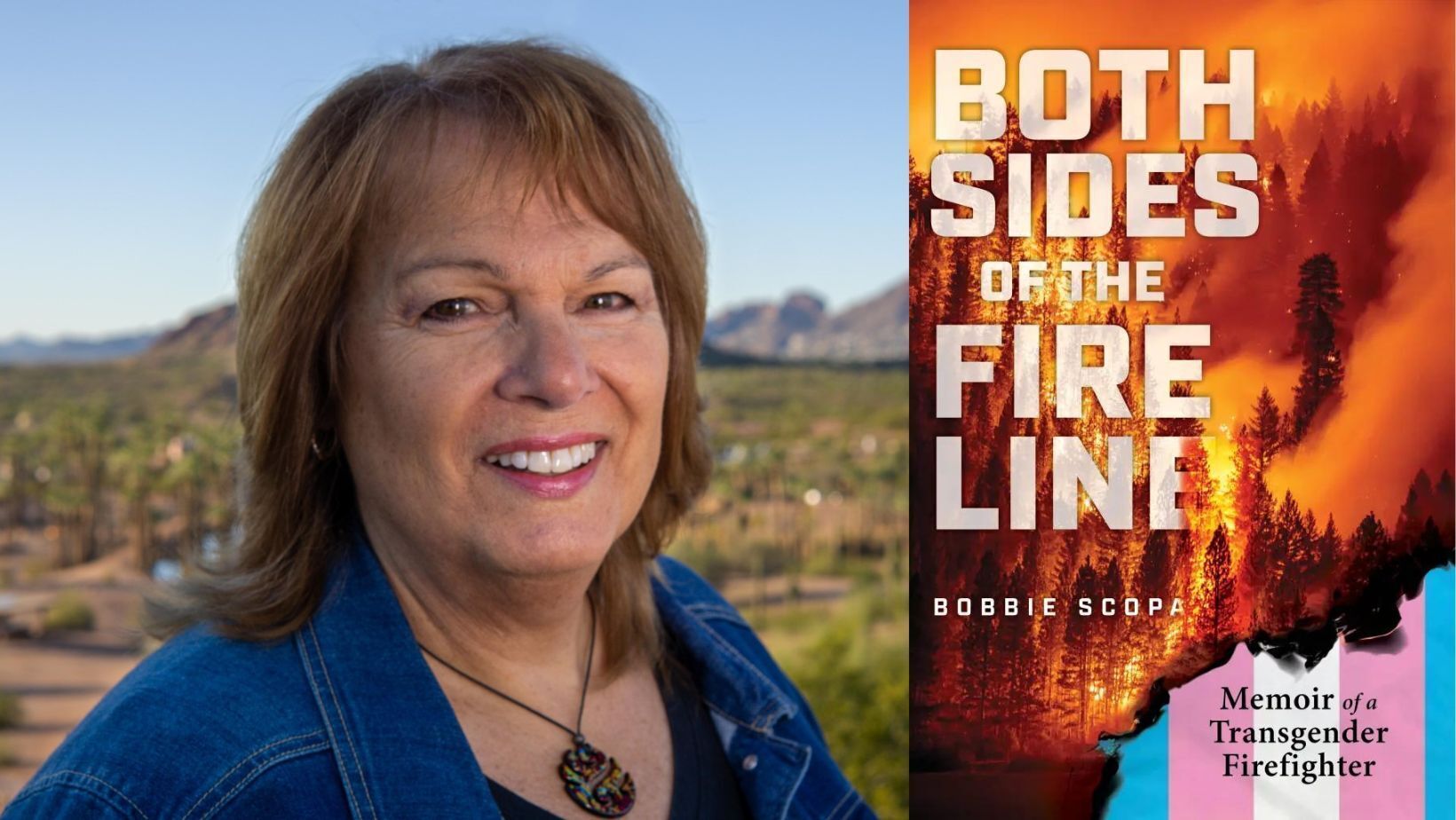 Zoom link: https://us06web.zoom.us/j/86174422843
This is a FREE event with a donation basket at the door.
Doors open at 6:30pm for a community social with beer and wine available for purchase. The presentation will start at 7:00pm. Red Barn Events are now hybrid; you may join us in person in the Red Barn or livestream virtually via Zoom.
Join us in welcoming firefighter and author, Bobbie Scopa. Scopa spent close to five decades working through nearly every challenge a firefighter can face. Scopa was a strike team leader for the Dude Fire in 1990, where six firefighters were tragically killed, and she served at Ground Zero immediately after 9/11. She's worked mountain rescues, city fires, mega-wildfires, and everything in between.
While battling conditions and harsh flames on the outside, she also found herself waging a tougher battle on the inside. Scopa was torn between how to maintain the façade everyone expected of her and whether to live as her true self. "A hero firefighter can't possibly be transgender, right?" she thought. Both Sides of the Fire Line is Bobbie Scopa's uplifting memoir of bravely facing the heat of fierce challenges, professionally and personally.
"In this compelling new book, Bobbie Scopa shares her life as a man, a woman, and a firefighter. Each chapter of her life, and of this book, can help us to better understand what it means to be transgender. As she mentions, the only experience that many people have of the transgender experience comes through the media. Her memoir reminds us that transgender people, while facing unique challenges in their lives, have the same goals as all human beings do: to discover who they are, to find love as best they can, and to serve their community with compassion and grace." - James Martin, SJ, author of Building a Bridge
BOBBIE SCOPA is a retired firefighter, author, podcast host, and public speaker. She has forty-five years of firefighting experience and has received numerous professional awards and industry recognition, including Firefighter of the Year (1990) from the Professional Firefighters of Arizona; the Governor's Award, State of Arizona (1990); a Certificate of Appreciation from the City of New York for work performed at the World Trade Center in 2001; and the Unit Citation Award for efficacy in the US Forest Service (2014). She was a featured speaker at the US Forest Service's Pride Outside diversity, equity, and inclusion event in June 2021. She is also the host of the podcast, BobbieOnFire. Scopa divides her time between Puget Sound, Washington, and Scottsdale, Arizona.
Come join us in hearing more about Bobbie's story. You can purchase her book from A Book for All Seasons at the event. Make sure to get it signed, too! Wenatchee Pride will also be joining us at the event to provide some information and resources.
Please click the link below to join the webinar:
https://us06web.zoom.us/j/86174422843
Or One tap mobile :
+12532158782,,86174422843# US (Tacoma)
+12532050468,,86174422843# US
Or Telephone:
Dial(for higher quality, dial a number based on your current location):
+1 253 215 8782 US (Tacoma)
+1 253 205 0468 US
+1 669 444 9171 US
+1 669 900 6833 US (San Jose)
+1 719 359 4580 US
+1 346 248 7799 US (Houston)
+1 646 931 3860 US
+1 689 278 1000 US
+1 929 205 6099 US (New York)
+1 301 715 8592 US (Washington DC)
+1 305 224 1968 US
+1 309 205 3325 US
+1 312 626 6799 US (Chicago)
+1 360 209 5623 US
+1 386 347 5053 US
+1 507 473 4847 US
+1 564 217 2000 US
Webinar ID: 861 7442 2843
International numbers available: https://us06web.zoom.us/u/kjOSNWFoC