Free Community Starts Swap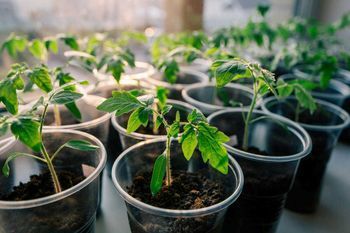 Free Community Starts Swap!
We're teaming up with The Plant Ally on May 6th from 4:30-5:30pm to host a community starts swap! All are welcome!
If you have starts to share & trade- great!
If you don't have starts but are interested in getting plants to get you started in your garden - great! Let's kick off the Spring season by gathering together!
To participate: Come on down to Wenatchee River Institute's Community Garden. If you have starts to swap, bring them and we will have tables set up for your plants. If you do not have starts come on down to see what is available to go home with!
Location: E. Lorene Young Community Garden - at the end of 12th street in Leavenworth
Please come with masks.
Photo credit: Modern Farmer