Red Barn Event - The Many Adventures of the Riding Writer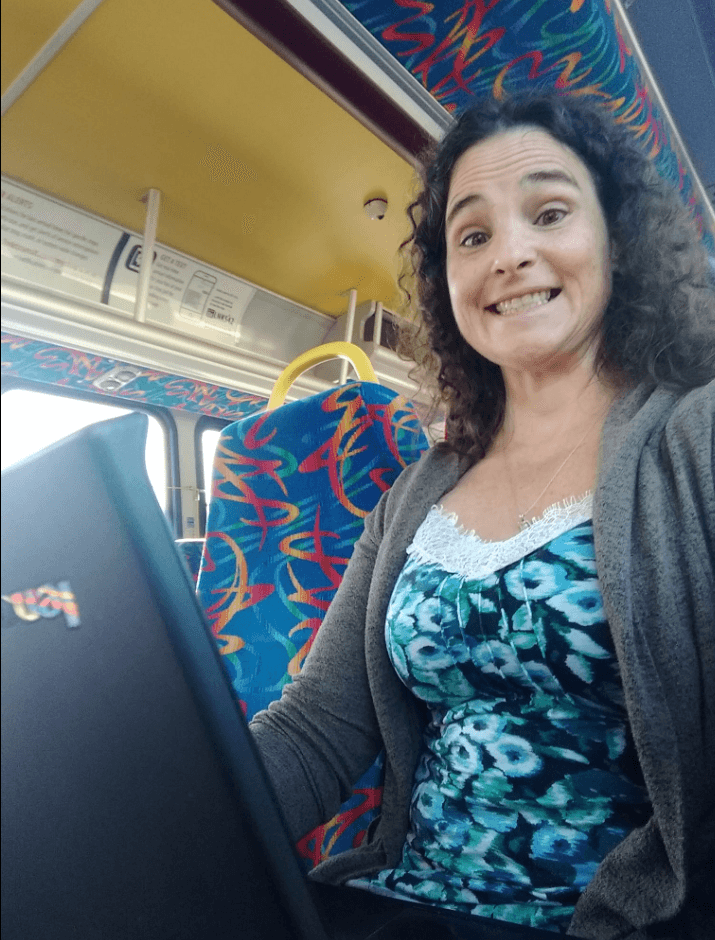 Zoom link: https://us06web.zoom.us/j/82062939651
Join us for a Red Barn Event with Danielle Worley and Selina Danko offered jointly by Link Transit and the Wenatchee River Institute.
Writing is a trip, literally, for Link Transit commuter and author Danielle Worley – who uses her time in transit to up her weekly word count. Inevitably, stories from Worley's commute become part of the daily narrative and seep into her frequent social media updates of lessons learned. Grab a seat and settle in for the ride as Worley, who writes under her pen name of Lucy H. Delaney, shares tales from the road complete with cliff hangers, self-deprecating humor and all of the drama of your favorite Netflix series.
Danielle Worley is a women's literature author who lives in the Wenatchee Valley. She has published seven novels and a self-help book. She will be joined by Public Transportation champion Selina Danko who will share the myriad of travel options offered by Link Transit. From Ride Share to Dial-A-Ride, she can probably find a seat for you!
This is a FREE event with a donation basket at the door.
Doors open at 6:30pm for a community social with beer and wine available for purchase. The presentation will start at 7:00pm.
All Red Barn Events are now hybrid, you may join us in person in the Red Barn or livestream virtually via Zoom.
Address: 347 Division Street, Leavenworth, WA 98826
Hi there,
You are invited to a Zoom webinar.
When: Jan 12, 2023 07:00 PM Pacific Time (US and Canada)
Topic: RBE: The Many Adventures of the Riding Writer
Please click the link below to join the webinar:
https://us06web.zoom.us/j/82062939651