Under the Surface with Bird Bones and Skeletons - Online Class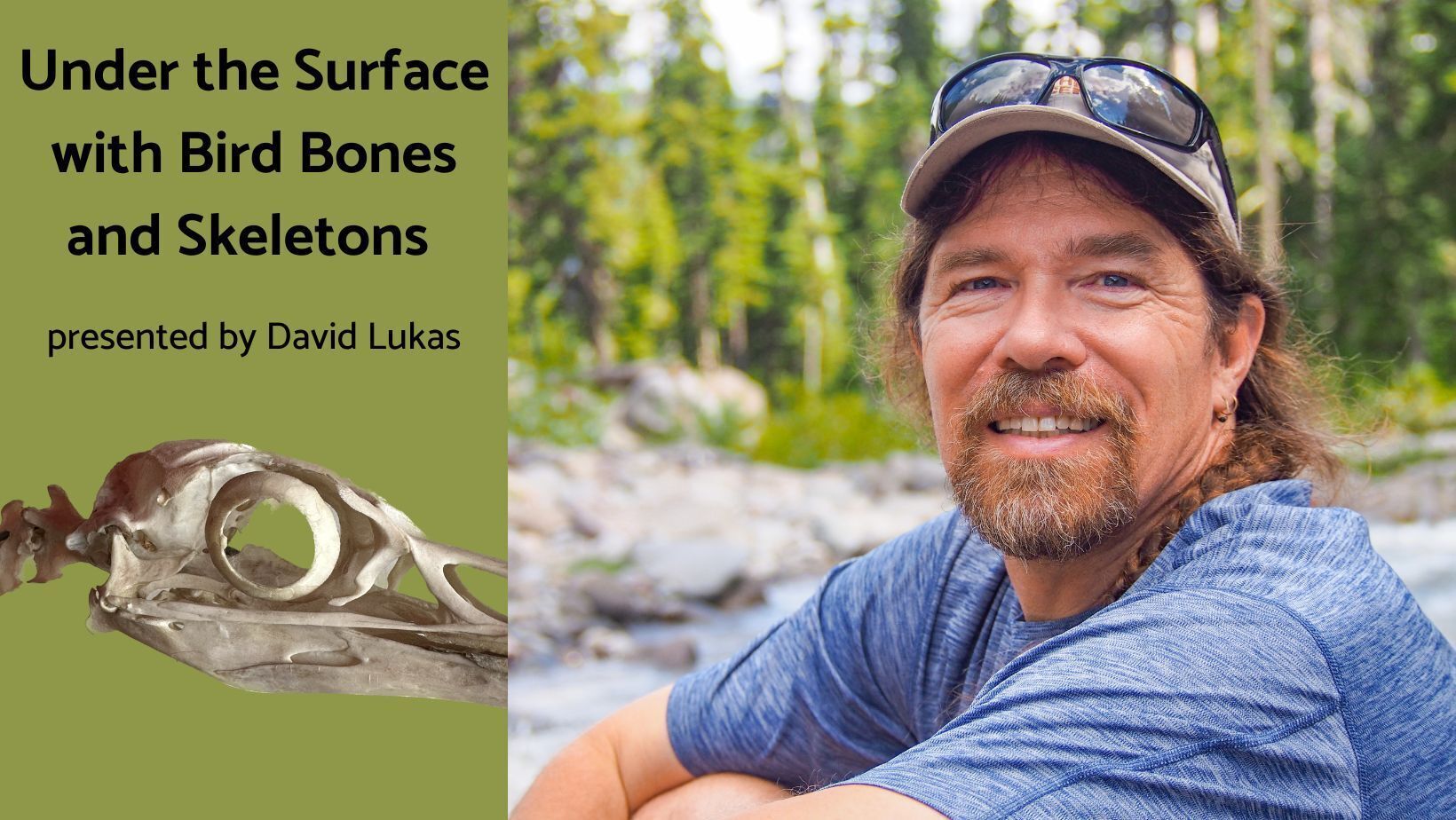 This is an online class via Zoom. Cost is $10. An email will be sent out prior to the class with a Zoom link to join.
In this fascinating presentation we will learn about bird skulls, beaks, eyes, wings, legs, feet, and skeletal structures with naturalist David Lukas. Many of these features are hidden by feathers, yet bird bones and skeletons uniquely shape every aspect of what we see when we watch birds. Expect to come away with a new understanding and appreciation for the hidden mechanics of how birds eat, sleep, and move.
David Lukas is well-known naturalist and author based in the Methow Valley. He has written seven books and contributed chapters to another forty books on a tremendous range of nature topics. He has also lead thousands of natural history tours, classes, workshops, and presentations. David's most recent project is launching a nature newsletter at www.lukasguides.com.