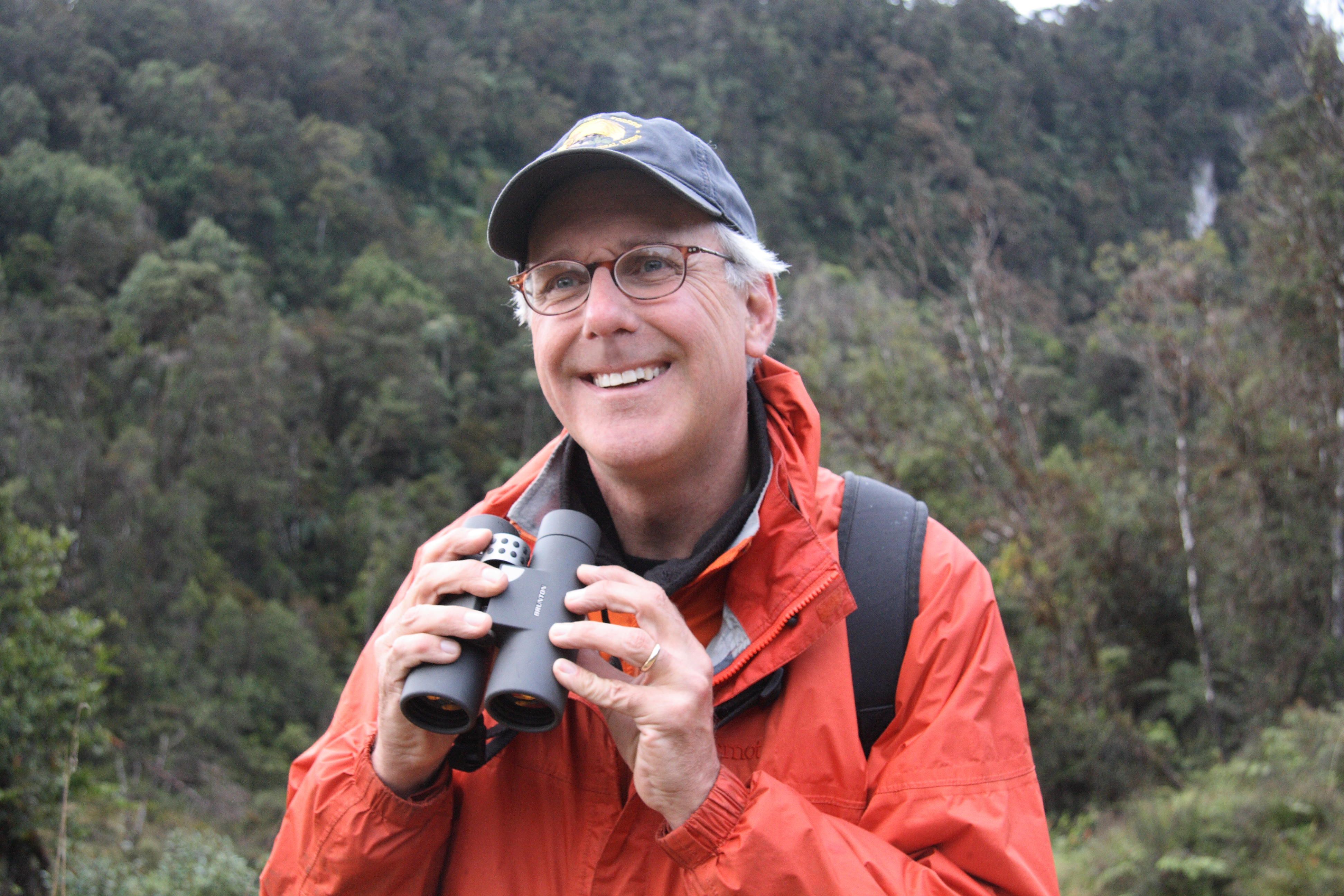 Wenatchee River Institute's Red Barn Speaker Series continues on Weds., Nov. 14th with Bruce Beehler PhD's presentation North on the Wing, Travels with the Songbird Migration of Spring.
A naturalist and ornithologist, Beehler will recount his 100-day-long field trip in 2015 following the spring migration of songbirds. Beehler follows songbird migrations from the coast of southeastern Texas, up the Mississippi River, and into the boreal forests of northern Ontario, the breeding ground for many of the beautiful and vocal North American wood warblers.
Along the way, Beehler visited various migratory bird field projects, as well as scores of local, state, and national parks and refuges critical for the preservation of the migration phenomenon. He also spent time in an array of eclectic and beautiful rural communities ranging from southern Louisiana and Mississippi, to northern Ontario, the land of the Cree and Ojibwe First Nations peoples.
Beehler's initial goal was to spend time with all 37 eastern wood warblers in their prime breeding habitat and in pursuing this objective, he found himself also experiencing a deeply rural North America. Beehler's presentation will touch on wildlife, nature conservation, migration research, American history, and rural culture.
Beehler, a Research Associate in the Division of Birds at the National Museum of Natural History, Smithsonian Institution, has published 13 books and authored technical and popular articles about birds and nature. In 2007, he was featured in a 60-Minutes piece highlighting an expedition he led to the Foja Mountains in the interior of New Guinea, during which scores of new species of plants and animals were discovered. In 2016 Beehler received the Bicentennial Medal from Williams College for his conservation work in the Pacific, and in 2017 he received the Scientific Achievement Award from the National Museum of Natural History.
Having spent much of his scientific career working to conserve birds and their forest habitats, Beehler is an elective Fellow of the American Ornithologists Union, and has served on the boards of the American Bird Conservancy (ABC), RARE, and the Livingston-Ripley Waterfowl Conservancy. Currently, Beehler serves on the Scientific Advisory Board of the Rainforest Trust and is a Research Associate of the American Bird Conservancy.
Beehler will be signing his popular book, North on the Wing (Smithsonian: 2018), following his presentation. Admission is by donation, doors open at 6:30pm, presentation begins at 7pm, 347 Division St., Leavenworth, WA.