Ric Escobedo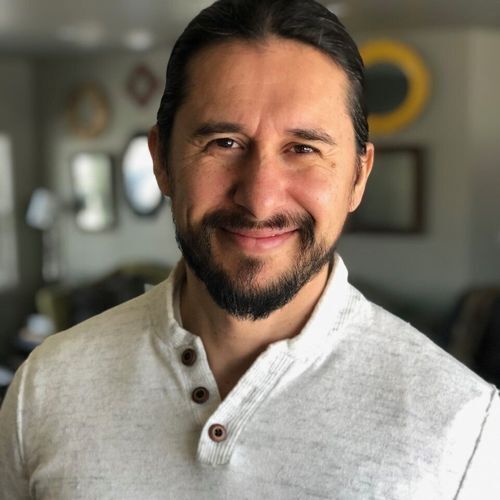 The Wenatchee Valley has been home to Ric since 1989. He is a descendant of the Wixárika people from the Sierra Madre Occidental Mountains in what is today known as Mexico. Ric is a Strategy Consultant with a special focus on Indigenous-lead Conservation Initiatives, community/ tribal engagements and workforce developments in Clean Hydrogen Economies. He is a Licensed Clinical Social Worker in private practice with a focus on healing intergenerational trauma, complex trauma, and addictions. His service is community-centered specifically with migrant agricultural workers, indigenous communities and combat veterans. As a former Public Service Employee, Ric provided mental health services, advocacy and reengagement to tribal and migrant agricultural youth. During the summer months, he led outreach to migrant camps along-side regional community health clinics.
Ric and his family live in and are caretakers of a small farm in Leavenworth. He enjoys family activities like hiking with pets, swimming, dancing daily with daughter, physical fitness, and motorcycling.
Ric is honored to be a Board Member with WRI. The mission of WRI aligns with Ric's practice and vision of, seeing folk's transformation through reconnection to the natural world and creating leaders in action to help facilitate conservation and sustainable growth.