Ric Escobedo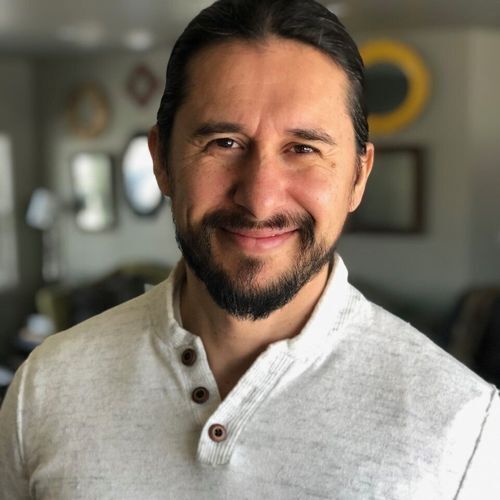 The Wenatchi Valley has been home to Ric since 1989. He is a descendant of the Wixárika people from the Sierra Madre Occidental Mountains in what is today known as Mexico. As a public service employee at NCESD 171, Ric provides reengagement and health services to school districts, underserved migrant agricultural and tribal communities. His experience spans over 16yrs in program/ community development, evaluation, empowerment, and clinical social work while at the University of British Columbia Hospital and Stanford Hospital and Clinics.
As a LCSW, he provides cultural consultation and mental health services to elite natural disaster response teams in the humanitarian world. He empowers individuals affected by trauma and addictions by means of decolonization / decondition, reconnecting to the natural world in traditional ways and Ecopsychology. Ric currently serves on the board of Indigenous Roots and Reparation Foundation, Wenatchi, WA.
Ric's family Tanya and Taiyari live in and are caretakers of a small farm in Leavenworth. He enjoys family activities like hiking with pets, swimming, dancing daily with daughter, physical fitness and motorcycling.
Ric is honored to be a Board Member with WRI. The mission of WRI aligns with Ric's practice and vision of service, seeing folk's transformation through reconnection to the natural world and creating leaders in action to help facilitate conscious loving communities.