Outdoor Classroom Ribbon Cutting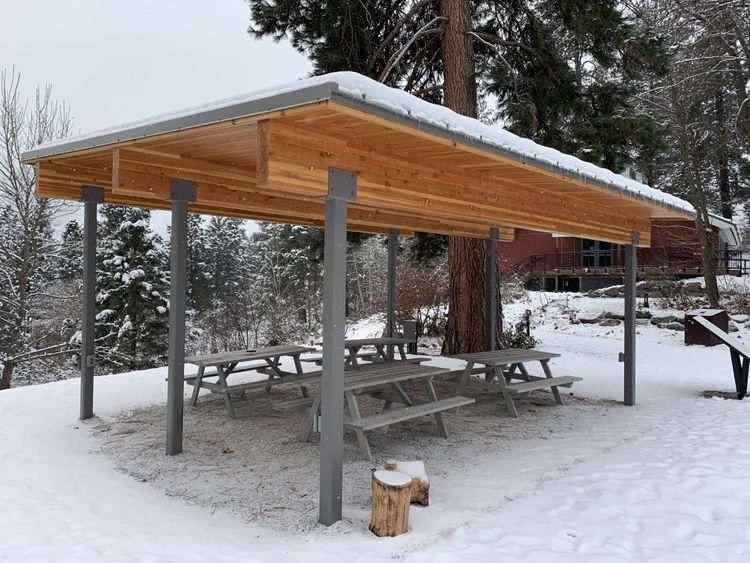 After all of the planning, coordination, and construction, WRI's Outdoor Classroom is complete! It has already been getting use with all of this winter weather. Join WRI and the Leavenworth Rotary Club to celebrate the completion of the Outdoor Classroom. There will be a small ceremony and acknowledgement followed by hot cocoa and cookies. You are welcome to join us in celebration and see the finished classroom!
The Outdoor Classroom is funded by a grant from Leavenworth Rotary with a matching grant from the District Rotary, plus Leavenworth Fund and COVID support grants from the City of Leavenworth. The project would not have been possible without the many hours of donated time from local architect, Alison Miller and local structural engineering firm, Morrish Design. There was also support from local businesses, Leavenworth Electric & Excavation and Wiley Construction.