Travel through space and time while exploring our solar system, and beyond!
Bring the stars to your PTA meeting, school or other venue with Wenatchee River Institute's traveling Planetarium. Witness the night sky during different times of the year, learn constellations and get to know our sun, moon and stars like never before. Each show is live and presenters can modify the program based on interest.
Please read these special considerations to see if a visit from WRI's Traveling Planetarium will work for your venue. Please note that the Planetarium cannot be outside.
What is a Traveling Planetarium?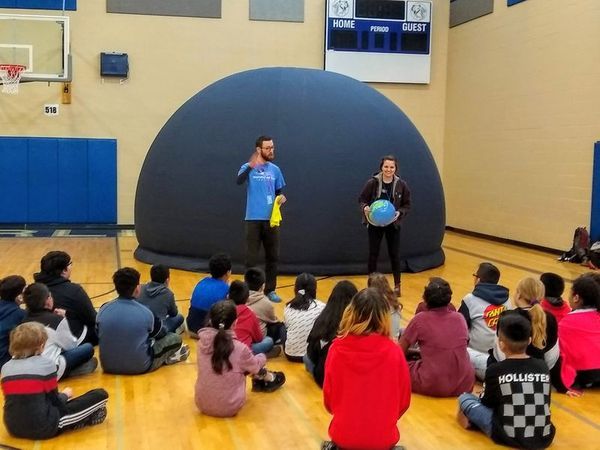 WRI's Traveling Planetarium dome transforms any space into an extraordinary immersive environment. The dome is made of a thick, durable fabric that is inflated within minutes with a portable fan. It is approximately 11 feet tall (and would need a room with a minimum of 12 foot ceilings), about 20 feet in diameter and has a zippered doorway as an entrance. Approximately 25 people can fit comfortably inside the Planetarium. A video or interactive software is projected inside for a breathtaking night sky or journey through the solar system.