Ponderosa Camp (Grades 1-6)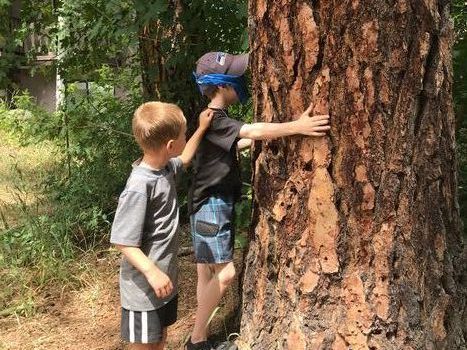 Ponderosa Camp (campers entering grades 1-6)
WRI is reimagining summer camps for 2020 as we adapt to COVID-19. Join small groups of campers and Wenatchee River Institute staff for a new version of camp! We will spend the days outdoors, exploring Wenatchee River Institute and the surrounding park, leading us through forested habitats, along the river, and through grassy meadows. Camp groups will investigate and learn about the world around us, play fun games, walk along our riverfront trail system, and do art activities. Each week of camp will vary with new themes and activities, while also including weekly favorites such as games of camouflage!
This year's summer camps will be dependent on Chelan County staying in at least Phase 1.5 in Safe Start WA. Increased social distancing and hygiene will be put in place. Campers will be placed into small groups by age. Each camp group will be based at different locations throughout our campus and will not interact.
Camp will take place 10:00am-2:00pm daily.
Camp cost: $125 WRI member, $150 non-member. Full and partial scholarships are available. Scholarship applications can be found on the main camps page. WRI Members, enter the promo code PonderosaMember2020 during registration to apply your discount!