Native Plant Garden Work Party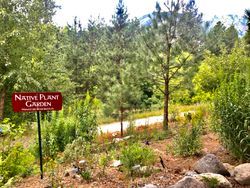 Pre-registration required!
The Native Plant Garden is looking beautiful these days, but it is time to remove some weeds and invasive grasses. Join us for a small group work party in the garden.
We have a few new guidelines to follow:
-Groups of 6: we will only allow 5 participants per walk, please register ahead of time
-Wear a mask
-Social distancing will be maintained
-If you have any symptoms of COVID-19 in the 3 weeks prior to the event, we ask that you opt out
-Respect other participants and their personal boundaries
This week we will meet at the Wenatchee River Institute parking lot at 8:30am.
What to bring:
mask
water
snacks
sunscreen/ sun protection clothing/ sunglasses
sturdy shoes
gloves