Our Historic Winter with Matt Primomo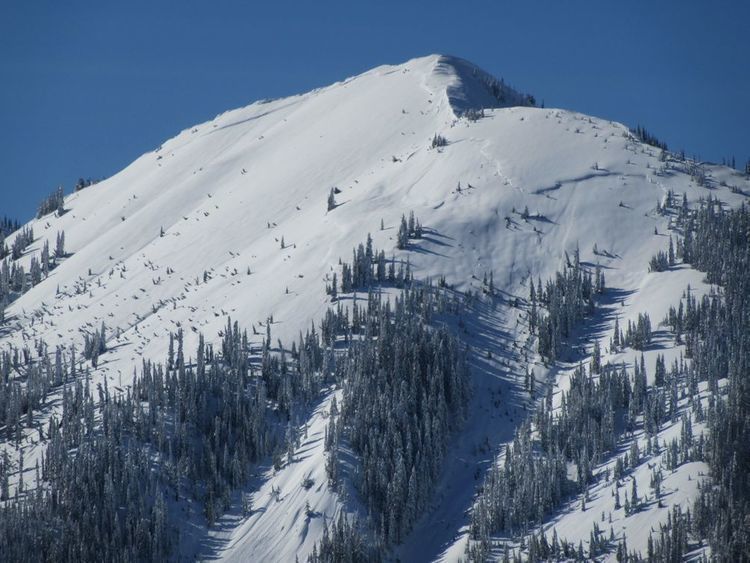 Join us for an evening chat with Matt Primomo, Avalanche Specialist for the Northwest Avalanche Center. Matt will be talking about our historic winter season, the persistent weak layer we experienced, and the status of things now.
How to watch:
Click the link above for Facebook Live or use the links below for Zoom Webinar.
https://zoom.us/j/98626581429?pwd=RmxJKzRzYzdxRDJ3b2VYcS9jYXBHdz09
Passcode: 815164
Photo: Provided by Matt Primomo, very wide crowns connecting multiple starting zones on Sixty-six Hundred Ridge on February 24th.
Speaker Bio:
Matt Primomo is an Avalanche Specialist who has worked at NWAC since 2017/18. Matt lives in Leavenworth and is responsible for writing the avalanche advisories for the East Central, East North, and Stevens Pass zones.
Matt is intrigued by snow and its unique properties. He enjoys tracking the ever-changing snowpack, winter weather patterns, large avalanche cycles, weather station maintenance, and writing and teaching all about it. Previously he spent five years working as a year-round avalanche professional, maximizing his time spent in winter. Matt worked with the Utah Department of Transportation as an avalanche forecaster, while also directing an avalanche program for a small gold mine in Chile during the Southern Hemisphere Winter.
Matt is a certified Ski Guide with the American Mountain Guide Association and a Pro Instructor with the American Institute for Avalanche Research and Education. He holds a bachelor's degree in Geography from the University of Colorado, and an associate's degree in Outdoor Recreation Leadership from Colorado Mountain College. In the summer he works as a mountain guide with the Northwest Mountain School, and Exum Mountain Guides. When he isn't working you'll find him enjoying the mountains with his wife, climbing, surfing, working on the house, sharpening snow saws for his company Primo Snow and Avalanche, or attempting to cook Italian food as well as the rest of his family.