Hapazome: A Natural Dye & Printing Technique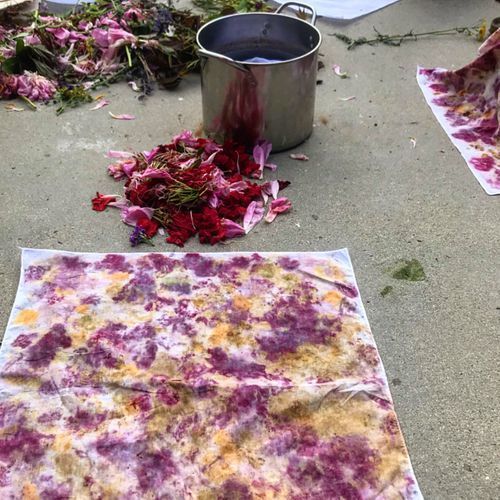 Using the natural dye technique of hapazome, we'll learn how to transfer color from flowers and leaves onto cloth to create unique and colorful designs!
We'll begin our class with a nature walk down on the trails following the Wenatchee River to collect plant material to create our designs with. Brittany, from The Plant Ally, will also provide other plant materials to use and we'll return to the barn to learn the hapazome technique, how to mordant your fabric, ways to test for colorfastness & lightfastness, as well as learn which plants transfer color easiest.
By the end of class, each participant will leave with their own hapazome samples and a dish towel set or bandana to take home!
Cost: $25 members, $30 non-members
Ages: 12+
Limit of 12 participants
To Bring:
-comfortable walking shoes & appropriate clothing for a walk
-bring a journal if you'd like to organize your samples
-a snack and water if you'd like