Nature Writing: Come To Your Senses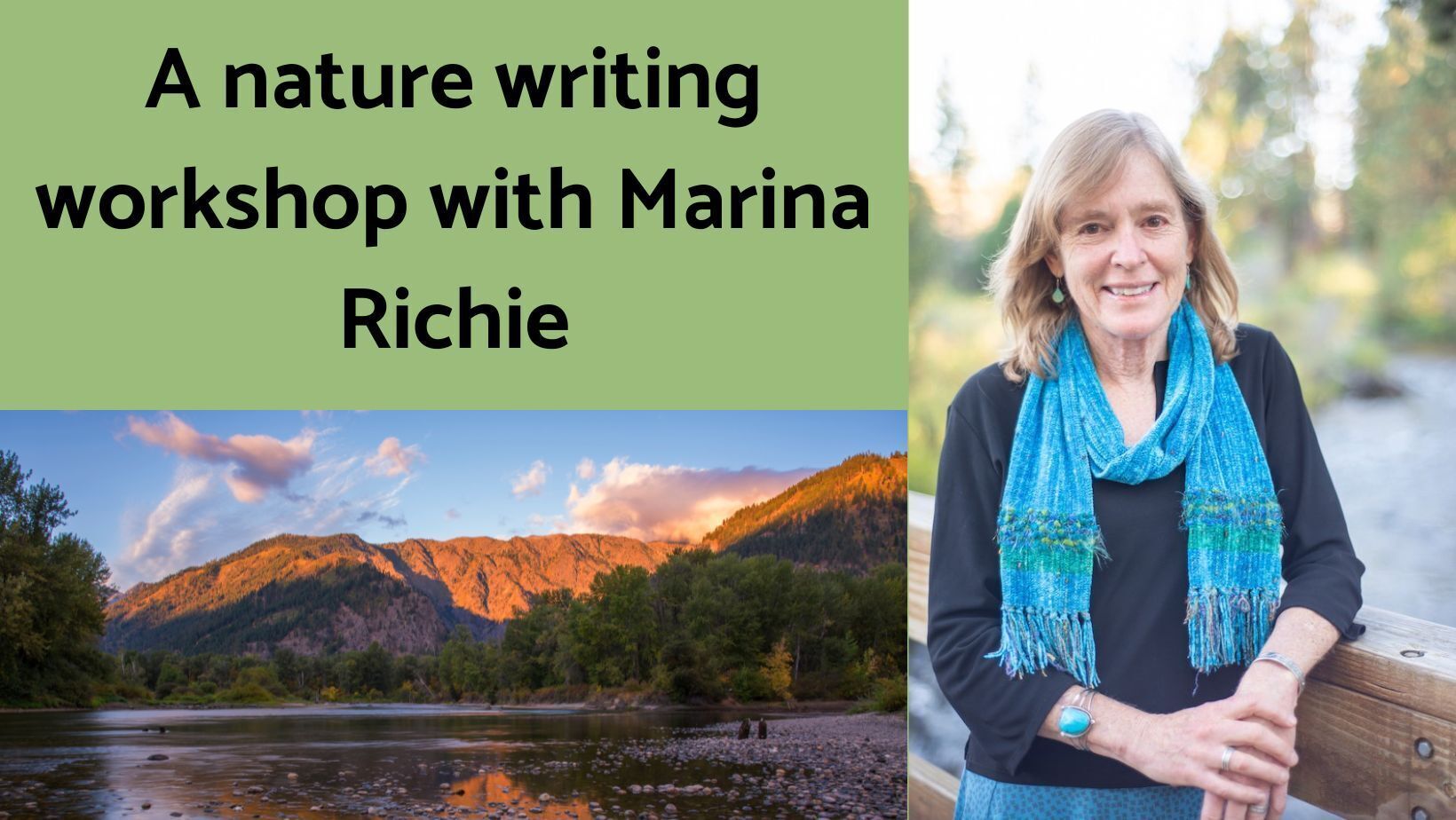 Ready to get curious about nature and put words on a page? To convey the wonder takes more than recording what you see. Practice writing that employs all five senses. Try strategies for fresh descriptions, metaphors, and sentence rhythm. Play a game to mix things up and inspire creativity. The class is open to all levels. Bring a notebook and a pen.
Cost: $40 Non-members, $30 Members
Class size: 15
Marina Richie is a nature writer and author of Halcyon Journey, In Search of the Belted Kingfisher (2022, Oregon State University Press), winner of a 2022 National Outdoor Book Award. Her articles and essays have appeared in Birdwatching Magazine, Appalachian Trail Journeys, Post Road Magazine, Think Journal, and other publications, including two books: Placed: An Encyclopedia of Central Oregon and Field Notes from the Montana Natural History Center. Marina is the author of two children's books as well: Bird Feats of Montana and Bug Feats of Montana. She has worked as a journalist, managed communications for wildlife-oriented organizations, and currently serves on the board of the Greater Hells Canyon Council. She lives in Bend, Oregon, with her husband Wes and Labrador Pepper. To read her bi-monthly nature blogs, go to her website: www.marinarichie.com.