Red Barn Event - Building Pollinator Habitat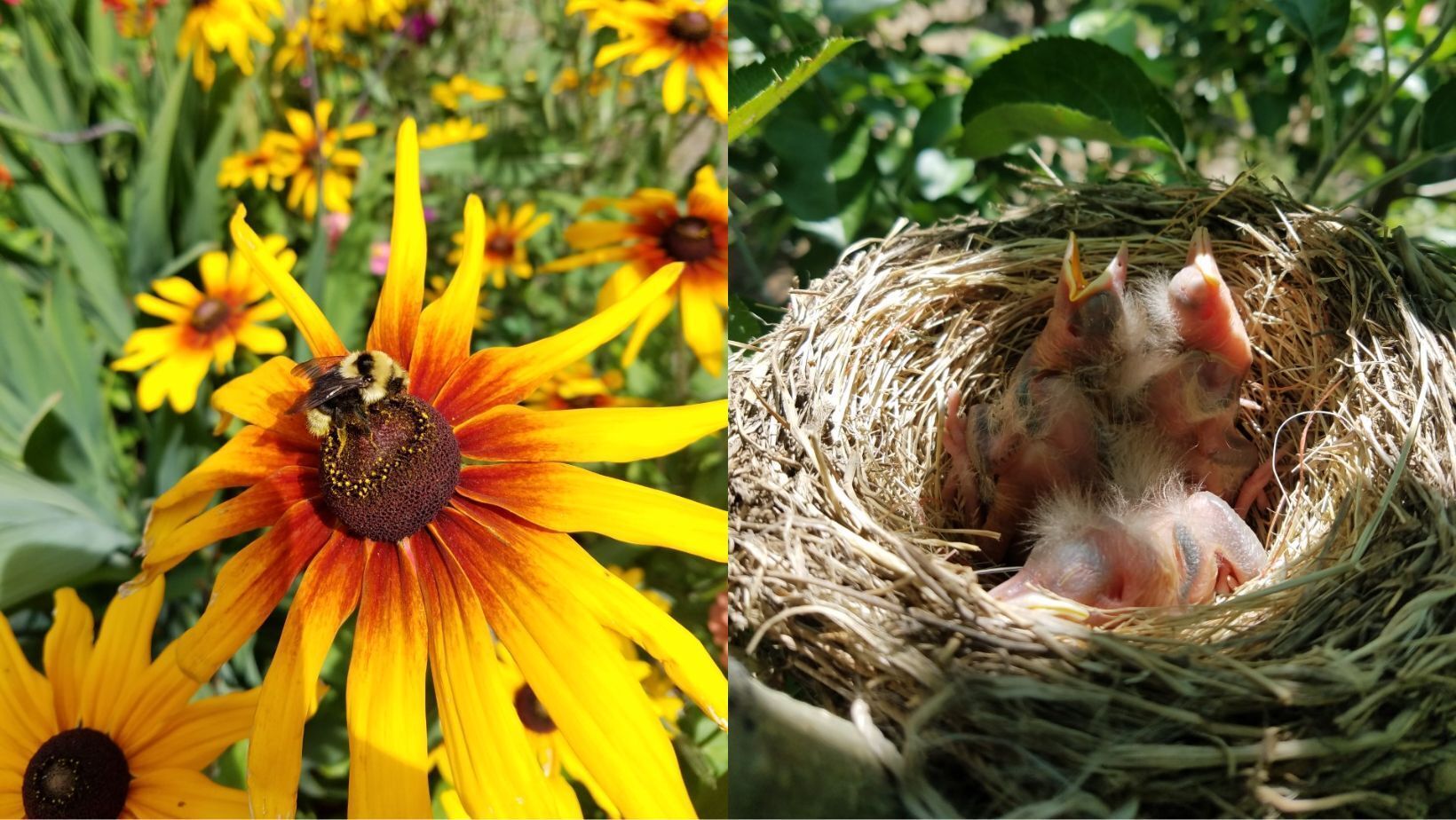 Zoom link: https://us06web.zoom.us/j/86235365391
This is a FREE event with a donation basket at the door.
Doors open at 6:30pm for a community social with beer and wine available for purchase. The presentation will start at 7:00pm. Red Barn Events are now hybrid; you may join us in person in the Red Barn or livestream virtually via Zoom.
Support the winged things! How to build and manage habitat in your garden for pollinators, birds, and more!
Learn about why we should support butterflies, birds, and native bees and how to attract them into visiting and building a home in your outdoor space. We will also cover how to manage this space for the benefit of invertebrates, the birds who like to eat them, and your personal garden goals!
Angie Orpet works for the Xerces Society for Invertebrate Conservation. She helps orchards and small fruit producers create pollinator habitat to enhance their production while making homes for invertebrates. She also connects to wider audiences of all ages to share the joy of insects and wants to help others bring more habitat into their life because it keeps things interesting.
Please click the link below to join the webinar:
https://us06web.zoom.us/j/86235365391
Or One tap mobile :
US: +12532158782,,86235365391# or +12532050468,,86235365391#
Or Telephone:
Dial(for higher quality, dial a number based on your current location):
US: +1 253 215 8782 or +1 253 205 0468 or +1 669 444 9171 or +1 669 900 6833 or +1 719 359 4580 or +1 346 248 7799 or +1 305 224 1968 or +1 309 205 3325 or +1 312 626 6799 or +1 360 209 5623 or +1 386 347 5053 or +1 507 473 4847 or +1 564 217 2000 or +1 646 931 3860 or +1 689 278 1000 or +1 929 205 6099 or +1 301 715 8592
Webinar ID: 862 3536 5391
International numbers available: https://us06web.zoom.us/u/kd0Hwz5Vqw